Description
Developed by Virgin Media, Virgin Media WiFi is a free app which is available especially to Virgin Media broadband and mobile customers. As a new on-the-go WiFi service, Virgin Media WiFi connect customers to smooth and speedy Virgin Media WiFi hotspots when they are out.
Virgin Media WiFi allows you to connect to almost half of all the UK public WiFi hotspots in most places like cafes, restaurants, bars and even the underground. This app also helps you get online with ease with more than 250 London Underground stations. Customers can also connect with the Virgin Media WiFi on London Overground services to keep themselves on track with WiFi on the go. It is available on both Android and iOS devices.

Android

Iphone
Information
User-rating:
4.5 ( 1132 Reviews )
Screenshots: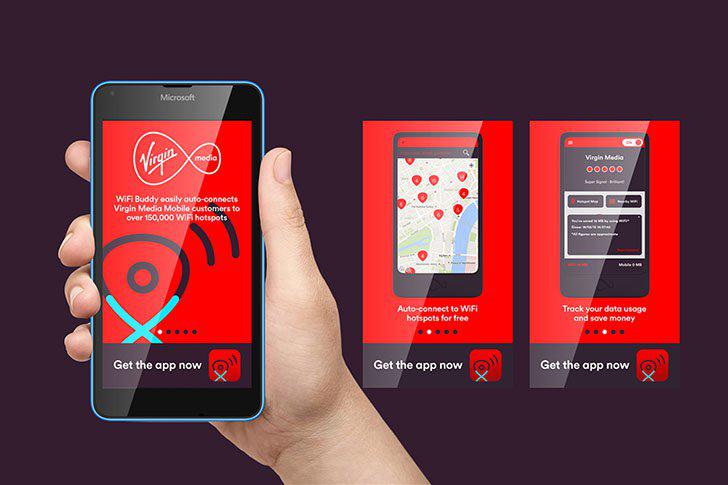 Features
Virgin Media WiFi FAQs
1. Can the broadband connection be affected if my Hub is added to the Virgin Media WiFi network?
No. Virgin Media WiFi uses a different connection on your Hub other than the one that used by your home broadband network to access the internet.
2. If my Hub is added to the Virgin Media WiFi network, will my privacy be affected?
No. Nothing will be seen on the home broadband network by the Virgin Media WiFi user. Similarly, people cannot see whether someone is connected to the separate connection in their Hub or cannot know what they're doing.
3. How can I know there is a Virgin Media WiFi hotspot nearby?
Your device will automatically connect the hotspot if there is one nearby. However, you can also discover the hotspots on the high street with the handy map in Virgin Media WiFi.
4. Is the service provided by Virgin Media WiFi secure?
Of course. You can make sure that your private details can be kept safe by enjoying the secure connection when you are on the move.
Features
◆ Users can connect to the smooth and speedy Virgin Media WiFi hotspots automatically.
◆ One-time setting up is enough and you don't need to sign in every time.
◆ You can use Virgin Media WiFi to help save your mobile data allowance.
◆ It is totally free and simple for users to operate.
People also like