Description
Developed by textPlus, Nextplus is a communication application where users can enjoy the phone calls, text, messages across the US, Canada for free. It also allows users to send and receive an unlimited amount of text messages. Nextplus offers people comprehensive phone service all in one app, and there are no contracts, phone purchase, commitments or hidden fees.
With Nextplus, you can enjoy calling others for free just like text. Users won't miss any messages and incoming calls since Nextplus provides push notifications. It is available for both iOS and Android devices. Download it to enjoy its fun and great features now.

Android

Iphone
Information
User-rating:
4.9 ( 1106 Reviews )
Screenshots: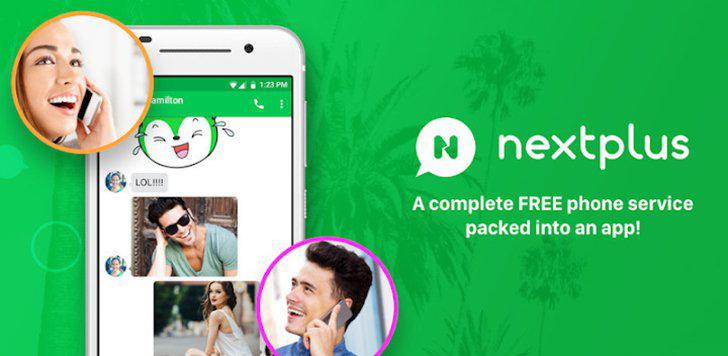 Features
Nextplus features:
- A great amount of fun emojis, animated GIFs, stickers and voice notes in Nextplus
- Sync all the conversations across multiple different devices
- Get text messages instantly due to the push notifications
- Enjoy unlimited texting and calling anytime, anywhere with the internet connection
- Provide low cost subscription plans for users to remove advertisements
- Use any photos or animated GIFs to personalize your avatar
- Require no phone purchase, contracts, hidden fees
- Support group blast messaging function
Subscription version:
Nextplus enables users to text and call any phone number they like, which is different from those app-2-app messengers. However, here in Nextplus, you will see banner ads or some quick videos. You can choose to pay a buck or two to avoid those ads. It is your own choice. Nextplus helps remove all the video ads if your friends join it.
You will be charged some price based on the plan selected in your country if you opt to subscribe to a plan. You can check the plan in the app before you make the payment. You can choose the following kinds of subscription according to your own requirements.
• Remove Banner Ads for 1 month
• Remove Banner Ads for 1 year
• Unlimited Ad-Free calls to Mexico (landlines) for 1 month
• Unlimited Ad-Free Calls to Mexico (mobile) for 1 month
• Unlimited Ad-Free calls to US & Canada for 1 year
People also like
Articles
Nextplus Login

With textPlus for touch screen phones and tablets, get a FREE number and start texting and calling today!.

Nextplus Access Code

Mar 17, 2017 - Nextplus is this latest communications app and downloadable alternative in case you want which can expensive mobile phone plans. Text anyone with any US and Canada .