Description
As a freeware web browser developed by Google, Google Chrome is also the most popular browser for smartphones.
With Chrome Browser app installed on tablet and mobile phone, you can quickly surf the Internet the way you do on the desktop.
As one of the newest web browsers, Chrome Browser never stagnate on the way of pursuing ever greater perfection. Along with its success on the computer version, Chrome for mobile now has a fast and streamlined interface with easy navigation, voice search, excellent tab implementation and more. What's even better is that you can instantly sync all the data between any platforms and devices.

Android

Iphone
Information
Last-version:
59.0.3071.125
User-rating:
4.7 ( 1519 Reviews )
Screenshots: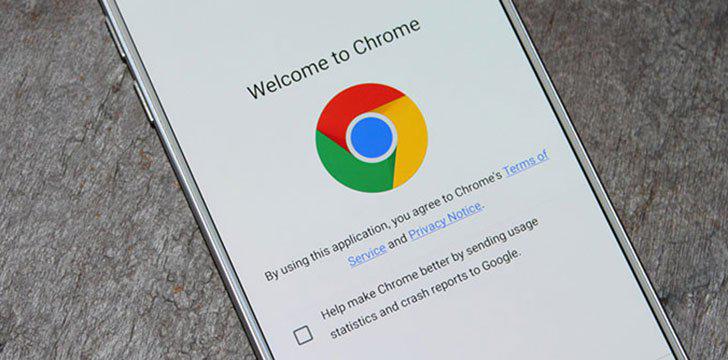 Features
Features:
★ Functional bookmarks bar
Bookmarks bar can be organized into different categories and users can name all categories totally. For those who need to look up for different websites covering wide ranges regularly, bookmarks bar will really help you out. Once you sign in as a Chrome browser user, it will autofill forms like city, state, and code. It's also capable of retrieving your saved passwords if you need them.
★ Customizable settings
After you sign in, try customizable settings to make the browser all yours. Users are allowed to add extensions, apps and change themes from the web store.
★ Faster browsing experience
To tune in the always pacing up world rhythm, Chrome manages to break through the limits and level up its speed. With Chrome Browser, you can search, navigate, launch, load pages, run applications in a lightning fast speed.
★ Simple user interface
Chrome aims to make every function as simple as possible, so all of your energy can be entirely put into the real important thing - the information you are browsing for. Chrome believes that users shouldn't have to decide whether he is going to search for pages or type the sites. Therefore, Chrome has only one Omnibox both for search the webpages and navigate to websites. What's more, with its built-in PDF viewer, useful tabs function, starting where you left off, online surfing just comes easier.
★ Security and Privacy
Personal information emitting can very disturbing and dangerous. To prevent users from this kind of threats, Chrome will warn you whenever you come across a site with possible malware or phishing hiding. The sandbox will keep your computer away from malware installing. Chrome also adopts incognito mode, privacy preferences and clearing data to protect your private information. All your secrets are safe with Chrome Browser.
People also like