Description
Opera Mini is the kind of browser that gives you faster and safer experience on web browsing - especially when using the Facebook web version.
Opera Mini also provides a new setting option to block ads. With fewer ads on the page, you can browse faster than ever. Besides, it can save tons of data without affecting online activities.
Users can also download video files from kinds of social media with Opera Mini, which means you can enjoy whatever you like anytime you want. Just tap the new download button and watch them whenever you want. And we're sorry this doesn't work on YouTube videos due to its trademark policy.

Android

Iphone
Information
Last-version:
20.1.2254.110627
User-rating:
4.1 ( 2082 Reviews )
Screenshots: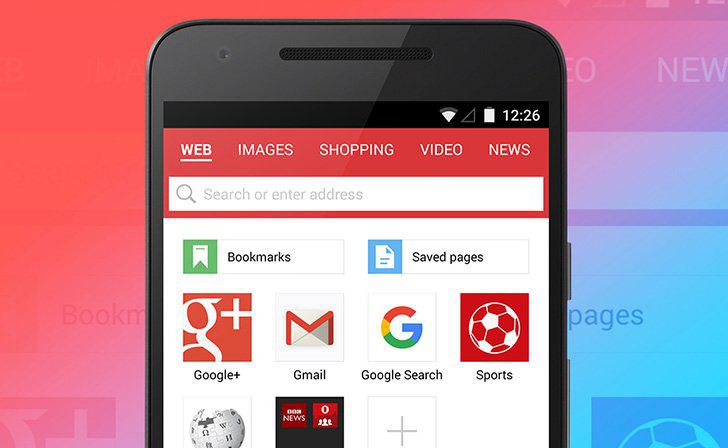 Features
Opera Mini Features
Opera Mini offers a smart download system which lets you download files in the background and keep you notified when finished. It can also hold off large files when you're not using Wi-Fi to save your data plan.
Save you favorite web pages with the + button and add them to the Speed Dial. The start page in Opera Mini can keep everything organized in one place. Users can get the latest news and read trending stories all around the world.
Opera Mini lets you browse privately without leaving anything in your history. Browse safely with Opera Mini private tabs - the browser won't remember the visiting, login or password. Besides, you can choose whichever search engine you like to be your default.
Sync all kind of devices simply with Opera Mini - all the history, bookmarks, open tabs and Speed Dial shortcuts. When it gets dark, you can use the Night Mode to save your eyes. Users can also check the data usage and saving in the settings menu.
Note
Opera Mini will ask some permissions of your device including photo, video, sound, location, contacts, network access, web history and bookmarks, etc.
People also like