Description
Snapchat is a photo sharing application developed by two students from Stanford University.
Users can use this application to take pictures, videos, add text and images. Users of Snapchat are called snubs.
One of its primary functions of Snapchat is that all the photos have a life span of 1 to 10 seconds. All these pictures will be automatically destroyed after users have sent them to their friends at the preset time. Meanwhile, users will be noticed if the receiver is trying to capture the picture during this period. This application provides a safe platform for young people since there is no sign left for that information they have sent to each other.

Android

Iphone
Information
User-rating:
4.7 ( 1950 Reviews )
Screenshots: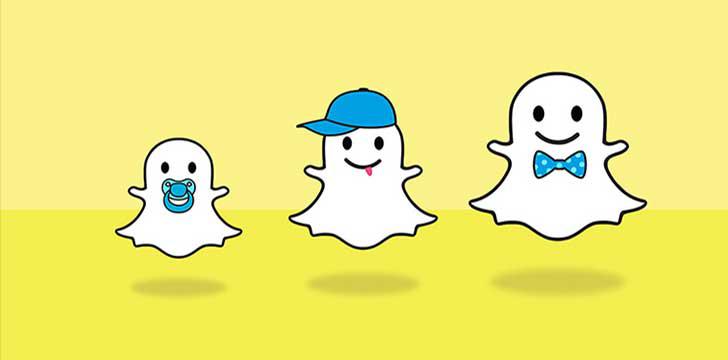 Features
It has been four years since Snapchat was released in September 2011. Now we will introduce you the history of Snapchat.
In April 2011, Evan Spiegel presented the final project of Snapchat in the produce design course at Stanford University. And finally in September 2011, Snapchat went online formally.
In January 2012, Snapchat get 0.48 million dollars investment from Lightspeed Venture Partners. In May 2012, there are 25 snapshot pictures sent on Snapchat every one second. At the end of the same year, there are more than 20 million photos sent on Snapchat for iOS platform.
In February 2014, Snapchat received about 13.5 million dollars in the A round investment. And in the second half of the year, Snapchat received about 80 million dollars in the B round investment.
At the end of 2014, Snapchat cooperated with Square to released a new service to help users transfer money to make investment.
The audience users of Snapchat are mainly the youth between 13 to 25 years old. The most attractive function of Snapchat is that it can be used privately, that is, it can protect your privacy. The bigger market it faces is the product that is abundant in American market: instant communication. The most attractive thing of Snapchat is not that the pictures can be destroyed in a particular period but that it can send the images at a faster speed than other share tools.
Snapchat can make everyone communicate freely, even with the strangers. You don't need to worry about the information will be leaked. Because it can protect your privacy information. Thus, it will decrease the burden for people to chat with strangers. The ambition of creating Snapchat as a social communication platform gradually shows at some new functions, such as the function of Stories. It is similar to Facebook information flow. It indicates that users not only can share the photos to themselves, but also they can share their Stories to their friends. Users' friends can scan their Stories. And also the content of Stories will disappear after 24 hours.
People also like