Description
Slack introduces a new way to get more done and spend less time in meetings. All your team communication in one place.

Android

Iphone
Information
User-rating:
4.5 ( 1623 Reviews )
Screenshots: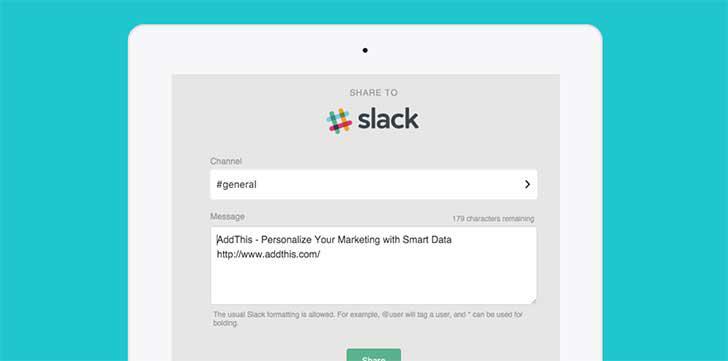 Features
You can have real-time messaging with others and share files for one-to-one or group conversations. Find information easily with powerful searching and archiving.
Integrate with multiple apps like Dropbox, Google Drive, Zendesk, Asana, Twitter and more. Use Slack for free as long as you want. You can also upgrade to a paid plan for more benefits like extended message history, file storage, unlimited integrations, increased membership and more.
Slack Features:
♥ All your team's messages, files and services in one place.
♥ Preview images and read your documents anywhere you want.
♥ Find anything easy and fast with deep search.
♥ Stay connected with platform sync and notifications.
People also like
Reviews
Great, but bug: calls prevent computer from locking

by Colin

Slack is great. Wonderful for it to be in the Store. However, there is a bug common to both versions. If using the call feature (clicking on the Phone icon) for either voice or audio, after the call is over, Slack retains exclusive control of the system and prevents it from locking due to inactivity. You can see that this is definitely a Slack problem by running powercfg /requests to see what's preventing the machine from putting monitors to sleep. The response makes it clear that Slack is the culprit: DISPLAY:[PROCESS] \Device\HarddiskVolume2\Program Files\WindowsApps\91750D7E.Slack_2.4.2.0_x64__8she8kybcnzg4\app\Slack.exe Electron

Auto Launch on Windows Startup?

by Siahn Amiel

I've come to depend very much on the desktop app's auto-launch feature. Hope we get it on the Store app as well :)

Nice, but notifications work bad

by Aleks

It's a great app and an amazing service in general. Windows app looks nice and works well. However, still, after numerous updates there are issues with notifications. They just simply not showing up, and cause me to miss many messages.

UWP coming?

by Ethan

Thanks for putting it in the Windows Store. Please make into a universal app so it works on HoloLens, Xbox, Mobile and other platforms too.

Uses CPU/RAM consumption.

by Sahas

Great app. Reduce CPU/RAM usage please!