Description
Kik is an online social application where users can post photos, videos and others to interact with their friends.
Users can connect kik with their contacts directly to realize the free text chat, call functions and personal status synchronization.

Android

Iphone

Windowsphone
Information
Last-version:
11.31.0.17816
User-rating:
4.7 ( 1671 Reviews )
Screenshots: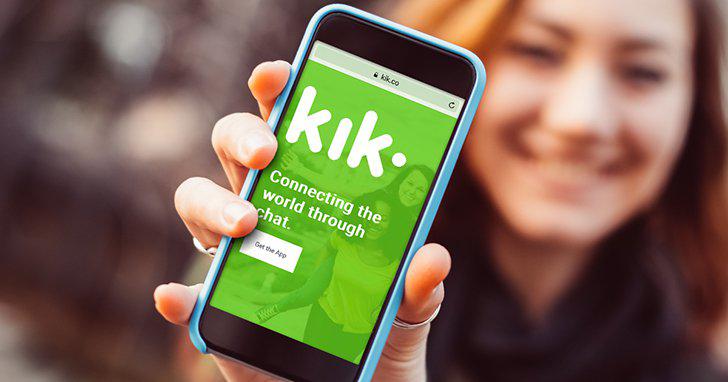 Features
Simply speaking, kik is a software where you can have free chat with the one who also installs kik in their phone. After installation of kik, the mobile program will inform users who has been on use of this application in their contacts.
The text interface adopts the conversation mode that fits for all the smartphones. Meanwhile, the system will provide several simple expressions to add fun to the conversation. Kik is available on Android, iOS, and Windows Phone systems.
Why Kik?
★ A new way to chat. Kik is the first mobile messenger with a built-in browser. And users can share any social contents during their conversation.
★ Kik has more than 4 million users within just two years. It has no text limits and also can be used as email. "Kicksters" has become the common fan name of Kik Messenger.
★ Free of charge. Kik is absolutely free of charge. Users can send unlimited texts to your friends and family without paying a single penny.
★ Invite anyone to chat with you and create group chats. You can even choose to send a single message to certain people with Kik. Ask anyone from anywhere to chat with you.
★ Social connection. Anyone on social platforms like Instagram, Viddy, or SocialCam can be shared with photos and videos.
★ Notifications can be sent in time to make sure you won't miss anything important.
Kik Messenger is an app-based social messenging app. Founded in 2009, Kik has become the best method to connect with family and friends. You can have free chats anywhere at any time without phone numbers needed. Besides, users can also search and browse web content on Kik.
Grow fast and change fast. Keep your pace with Kik - the mobile web platform. Stop collecting, start connecting.
People also like