Description
imo free video calls and chat provide free messages and video chats for all sorts of mobile devices. With imo free video calls and chat, users can enjoy high-quality free video calls and chats.
Videos call has captured territory rapidly with the mighty force that no one seems to fight against it. Though instant messaging apps are booming these says on all kinds of platforms, IMO free video calls and chat is no doubt one of the best communication apps in the world.
It enables you to make video calls with your friends in real-time with high-quality. You can save money on phone calls and SMS messaging by using IMO free video calls and chat quickly and reliably from anywhere in the world.

Android

Iphone
Information
Last-version:
9.8.000000007841
User-rating:
4.2 ( 1102 Reviews )
Screenshots: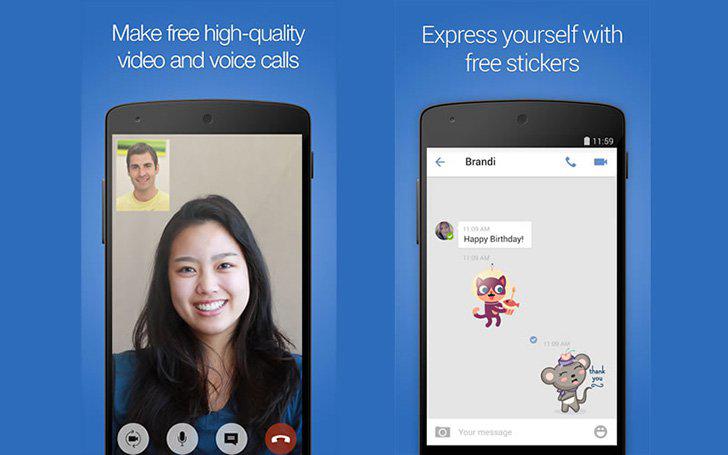 Features
Features
★ High-quality video calls and messages
What makes it stands among the best instant messaging apps is its high definition and clearness, but the quality also depends on your internet speed. It's recommended that you use video calls under good WIFI or 4G. The built-in functions enable you to share text, images, stickers and also videos with your family, friends, and colleagues.
★ Control your settings
After signing in your account, you can customize your settings, such as notifications preference, history deletion, blocking and so on.
★ Group chatting
The group feature is well integrated and simply designed through which you can create your chatting group or just join or drop out from any group you are in. When you invite people to your group, the application will send them an invitation privately.
★ Small size
One of the greatest features that make this app outstanding among the similar apps id that it's only about 6MB size. Even after installing and using for a couple of days, the app will not surpass 20 MB of your storage memory. The cached files it produces can be overlooked either.
Pros
- High-quality video and voice
- Small package
- Nice group chatting
- Creative Stickers
Cons
IMO fails to recognize the names once they are invited to a group. It shows them with some irrelevant numbers.
People also like
Articles
About imo free video calls and chat