Description
Hike Messenger is a communication tool for Android, iOS and Windows Phone that allows you to send free instant messages. Like other instant messaging tools, for examples Line and Viber, Hike lets you chat with your companions, and send them photographs, voice messages, and recordings.

Android

Iphone

Windowsphone
Information
User-rating:
4.2 ( 1375 Reviews )
Screenshots: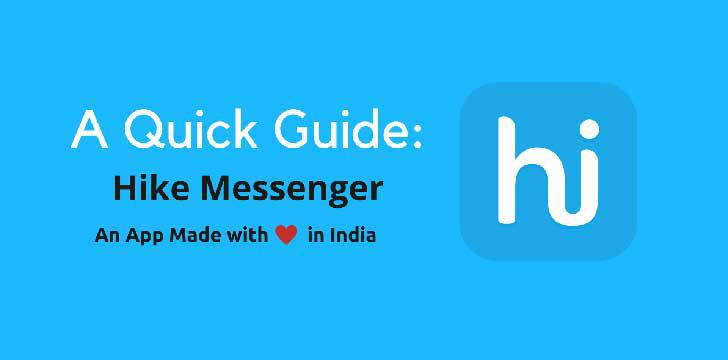 Features
The best thing about this application is that you can send messages to all your friends and contacts even if they don't have Hike installed. There are a lot of fun emoticons you can utilize while talking, making the conversation all the more intriguing.
Hike allows you to create a group chat and maintain a personal conversation with all participants in this group.
Hike Messenger Features:
✔ Hike Direct: Chat and share files without data charges
✔ Hidden Mode: Set passwords to private chats
✔ Stickers: Express yourself in a fun way
✔ Attachments: Send Zip, PDF or other files up to 100 MB each time
✔ Themes: Set your favorite chatting themes for the conversation
✔ Free Group Calls: Up to 100 people
People also like
Reviews
Need Update! by Iman

There's been no update since one year. The android version of hike has been improved a lot. But on WP version, there is no option for liking pics and status. There's no game also. The news need to be improved a lot like the android version. The developers' need to look at this.

Waiting for thus update.. by Saaiii

Please include all features as android... Sticker suggestion would be a great feature to add in windows platform too.. Please include calling option and still some messages are not going fast and taking so much time on loading.. Please improve.. Love u hike team.. Great job

by Deepak

Can't see anybody online when last seen is off. Please update asap....

by jatin

Not working properly. Sometimes messages get delivered very late. It takes a lot of time to load messages of a particular chat. Sometimes it skips notifications. Kindly improve this app

by paryush

To, Hike team, Your app is very good and also works fine but you know why I am giving you only 1 star this is because you are biased. You give advertisement on TV which .The latest add shows share files offiline via wifi direct.Also there is windows icon below it but there is no such feature here. Let the offline feature side it also not have online file sharing support which android and ios does. This feature is on android from a year but you don't take any load to bring to windows phone. The biggest difference betn you and WhatsApp. Is they fully try to support windows phone and you don't which makes you basterd. I wish hike would never get bigger and becomes a flop. Thank you

by Niki

Update please!! Love this app. It's just the best and I love how you guys listen when there's a problem!!