Description
Twitter, one of the most visited websites, is a website providing SNS and MicroBlog services in America. It is a typical application of MicroBlog. Users can update a message with less than 140 words, which is called Tweet. This service was created on March 2006 and launched on July 2006.
Twitter is very popular around the world. You can use it to post your own recent news as well as your new idea in the form of messages in your cellphones. Twitter can be bound to IM.

Android

Iphone

Windowsphone
Information
User-rating:
4.8 ( 1517 Reviews )
Screenshots: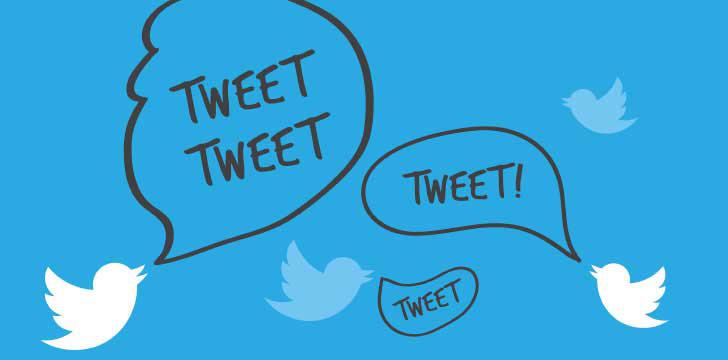 Features
❍ Free of Charge
You can use Twitter to follow as many people as you want and post as many messages as you want. These are all free of charge.
❍ How to use
First, enter Twitter.com. Then, click "Join for free". Here is a small reminder. You'd better use your real name or the ID you often use to register, or it might be difficult for your friends to find you. When you have your own Twitter ID, you can tell your friend your username or send them the link to your profile page.
❍ Mobile Phone and IM
When you are not in front of a computer or search Internet, Twitter can still work for you. Once you registered, you can connect to Twitter through Mobile or IM account. You need to note that, you will receive messages in your mobile or IM. Meanwhile, messages will stay on your Twitter profile page accordingly
❍ Sending Messages
You can send Twitter messages to any device registered. On Web Pages, you need to enter messages into the input window at the top of the page. In Mobile, just need to send an SMS message to 40404. In IM, if you are using AOL, just send messages to Twitter IM.
❍ Interesting Tip
Forward with comments. On April 2015, Twitter has finally released official version Forward Function. If you want to forward other users' Twitter, you need to use TweetDeck to help you.
People also like
Reviews
New update keeps freezing

by Benjamin

Great when it works, but after this latest update I scroll for about 20 seconds before the app freezes and then crashes

Outdated

by Roberto

It takes way too long for this app to catch up to Twitter's new features. As of the date of this review (11/13/17), it still does not support 280-character tweets, even though the website and Twitter apps for other platforms have supported the longer tweets for about a week. Also, it's been over a year and a half since Twitter introduced the ability to describe pictures to the visually impaired, yet the Twitter app for Windows still can't do this.

The Windows 10 version is miles better than the old app

by Corey

Thanks for the big update. It took a while but worth the wait. The app is nearly perfect. Fast, beautiful UI (especially the gorgeous black theme) and almost feature complete. Hopefully to see Polls, notification for quoted tweets (we'd rather have this sooner than later) and other features to be added to the app. Good job guys.

by Kevin

Forever waiting for: ▪ Enable transparent live tile. ▪ Enable trending topic for countries. ▪ Enable delete multiple DM's. ▪ GIF format doesn't show/play. ▪ Make it universal. ▪ New interface. ▪ Periodically the app closes randomly. ▪ Add Moments. ▪ Release Periscope App for Windows Phone. ▪ Enable to manage list (add people, remove people from list, create and delete list). ▪ Enable vote to polls. ▪ Enable full feature setting like web. Update now with this!!!