Description
Mommonly used as a dating app, Tinder enables mutually interested people to communicated freely based on locations. In fact, Tinder can be used in many other aspects apart from dating, such as a social media application like Facebook.
Tinder is how people meet. It's even better than real life. It is the most popular dating app all over the world. There are more than 10 billion people match their other ones in Tinder. According to research, Tinder now has 50 million active users who check the accounts about 11 times every day and spend an more than one hour and a half each day on Tinder.
All starts with Tinder - Friends, dates, relationships, and everything in between. It is available now on Android, iPhone & iPad, and Windows Phone. Tinder is always free for anyone.

Android

Iphone

Windowsphone
Information
User-rating:
4.6 ( 2341 Reviews )
Screenshots: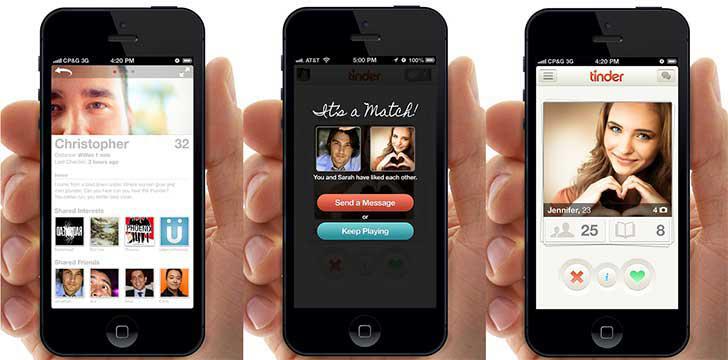 Features
As an online dating app, it was used more as a hook-up sex app at the very first beginning. Now things just change not only a little bit, since it becomes a trend and a big hit among people who desire to find love or make friends.
Features:
★ You can decide who can send messages to you.
★ Everyone is authenticated through Facebook.
★ You can find the most interesting people around you.
★ Browse people's profiles, photos, and other information.
★ Super Like someone with a Swipe Up so that he or she can notice you.
★ When you see someone you want to chat with, just tap the blue star or Swipe Up, then the person will receive a Super Like from you.
Note
We always meet people in our lives: a friend, a date, romance, a stranger, all these can easily change someone's life forever. Tinder gives you the chance to create new connections with others all over the world. Tinder brings people together.
People also like