Description
LinkedIn, founded in 2002, is committed to providing a communication platform for global professionals to help them find jobs and chat with each other. As the world's largest professional social website, the member number of LinkedIn has reached more than 300 million; and each 'Fortune' Global 500 companies have executives to join in.
The site was formally launched on May 5, 2013. The mission of LinkedIn is to connect the world's professionals to make themselves more effective. And in the long term, they want to build business opportunities for the 3.3 billion labor force in the world. You can find interesting opportunities here and also some charming people and jobs. Find your partners here and make yourself more perfect.

Android

Iphone

Windowsphone
Information
User-rating:
4.9 ( 1214 Reviews )
Screenshots: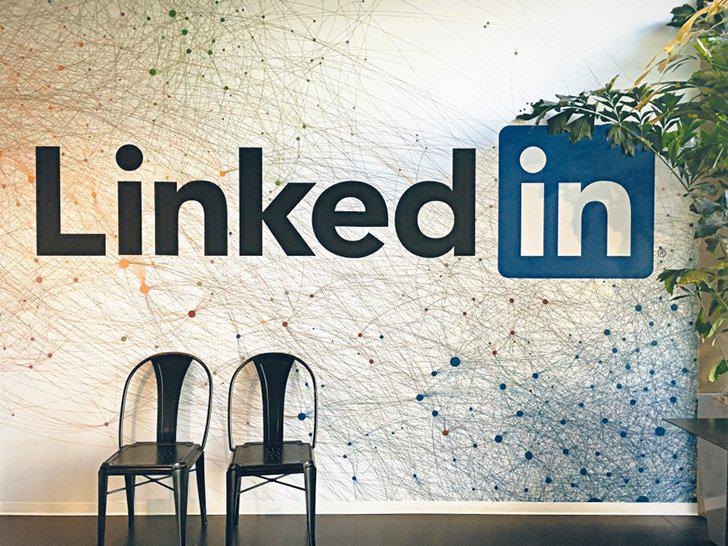 Features
Development History
● In 2002, LinkedIn was released to provide the communication platform to help people find jobs and chat with each other.
● In 2006, with the online of the public archives, LinkedIn started to build its professional files database.
● In 2007, Reid invited Dan Nye to manage the company. LinkedIn moved to Stierlin Court and established the customer service center in Omaha.
● In 2008, LinkedIn became one real international company, which established its first overseas office in London and launched the Spanish and French version of LinkedIn.
● At the end of 2010, LinkedIn had 90 million registered members and owned one thousand employees in 10 offices around the world. There is a rapid growth for LinkedIn in this year.
● In 2013, LinkedIn was built for ten years. The registered members had reached 225 million at its tenth anniversary.
● On 9 April 2015, LinkedIn purchased the online education company Iynda.com for 1.5 billion dollars.
● The LinkedIn records the profile and the career people have got around the world.
What can you do with LinkedIn?
◆ Know new friends here and search for jobs and companies.
◆ Record your story about your professional profile.
◆ The others can see you and your professional profile.
◆ You can use the app to update your profile.
◆ Get updates from the people, publishers and companies that matter your success.
People also like
Reviews
Outdated

by ahmmedoc

Pretty cool. But update the app its been ages please Rebuild and revamp for Windows10 mobile. Thnks

Just a web wrapper - needs proper UWP app!

by Matthias

Update to a Universal windows 10 app is overdue.

This app doesn't work - needs update badly

by K.

You open it up, and pretty much none of the sections are populated. Don't think they've updated since 2013. Edit: Microsoft, since you own their company now, please get LinkedIn to make a nice UWP app. Preferably one with an emphasis on Groups and Pulse - that's what the core userbase is coming for.

UPDATE!!!!!!!!!!!!!!!!!!!!!!!!!!!!!!!!

by Vlastimil

It has basic functionalities and it's working, but it haven't been updated for ages. Edit: UPDATE IT!!!!! Edit 2: UPDATE IT!!!!!!!!!!!!!!!!!!!!!!!!!!!!!!!!!!

Why not UWP?

by Nibras

Hey Microsoft. Why not eat your own dog food? Why not follow your own advice and create a full UWP app for LinkedIn instead of a web wrapper...
Articles
Linkedin Premium

Check out all the entire details below on order which can really learn more about general premium information, billing, and even specific . LinkedIn offers a variety of Premium accounts features.