Description
MeetMe helps you make new friends nearby. You can meet people that share same interests and have a nice chat. And it's totally free.
There are more than 100 million people chatting on MeetMe to make new friends. Anyone from any country or area for all ages and all nationalities can join here to enjoy making new friends.
Users can use their Facebook account to login or register a new account. Then you can set up your profile, add additional information and upload the photos so that other users can see you and learn more about you. Once you've set up the profile, you can start finding new people around you.

Android

Iphone
Information
User-rating:
4.7 ( 1607 Reviews )
Screenshots: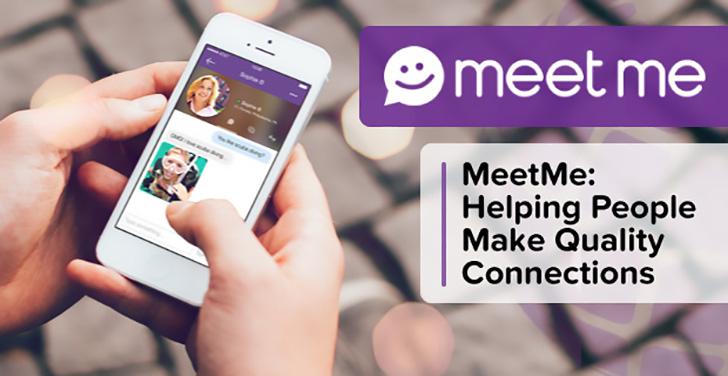 Features
Functions of MeetMe
The mobile app of MeetMe is the app version of the popular online dating site which was once called My Yearbook. Users need to be over 13 to register and can have some privacy and safety corners. Users log in to interact with new people instead of contacting with real-life friends.
MeetMe has its own virtual money called Lunch Money. Users can earn it in many different ways, or just buy it with credit card. You can use the money to get better profile layouts and homepage themes.
Users can use credits and "lunch money" to put their profiles at the top of the homepage to attract other people or get "priority in match" to increase the opportunity of having dates. You can also play online games on MeetMe.
MeetMe provides users kinds of ways to connect with each other. It helps you find someone that is living in your area or whether he or she is going to your school.
How to delete MeetMe?
In order to cancel your MeetMe account and delete the profile permanently, you need to log in and find the Settings icon in the upper right corner.
Then go to the Account panel and choose Deactivate Account. The system will ask you to enter your email address and password to confirm deleting.
People also like