Description
Is a social Q&A platform, Kiwi provides a fast and convenient way to ask your friends or strangers all around the world interesting questions. You may also play as an instructor in the area you specialize by giving answers to curious people.
The best place on the internet to ask and answer!

Android

Iphone
Information
User-rating:
4.9 ( 2136 Reviews )
Screenshots: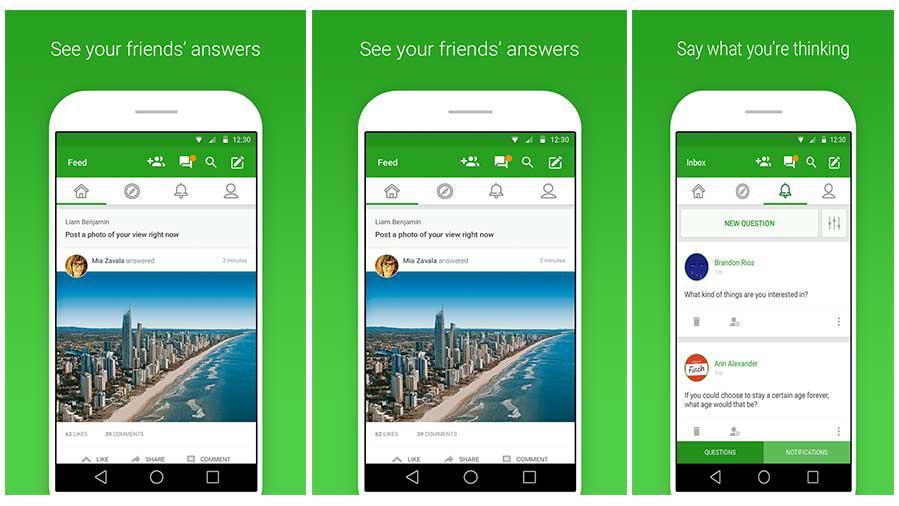 Features
Features:
• Ask any question you like for answers from friends, your followers, or the whole Kiwi community.
• Answer questions raised by anyone based on your experience and thoughts.
• Follow people you find interesting and create a personalized feed.
• Get connection with a community of curious people globally.
• Get familiar with a city by asking people nearby like restaurant, club and so on.
• Share your own story and communicate with people.
• Surprises are on the way – you never know what question someone will ask you.
• Share your profile and experience to gain a following.
Notice
Go ahead – ask anyone anything! And do remember, ask nicely
People also like