Description
Developed by Life on Air, Houseparty is a social media platform which is similar to Facetime and Skype. It is designed for groups of four or five people to keep touch with each other online. With Houseparty, users can contact by starting a new chat anytime, anywhere they like. What's more, users can keep track of everyone through the split screen.
With Houseparty, you can make group video chat with everyone since it is synchronous, social and simple. It has been a powerful tool for people to meet new friends and have fun together. Houseparty is compatible with both iOS and Android devices. Download it to enjoy the group chat now!

Android

Iphone
Information
User-rating:
4.4 ( 2442 Reviews )
Screenshots: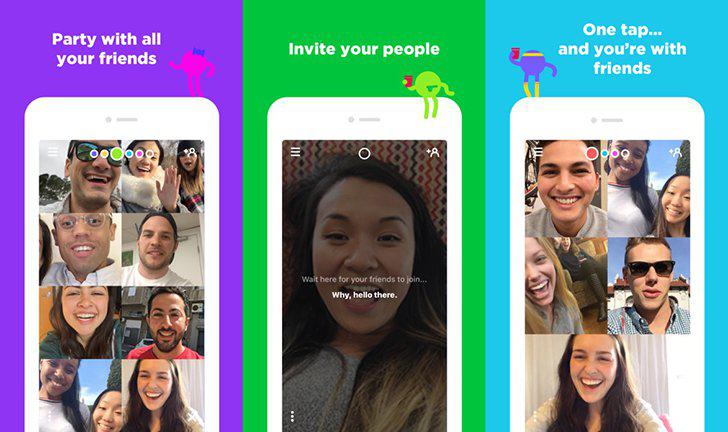 Features
Advantages of Houseparty:
❍ Accessibility
Houseparty provides users a clean and easy-to-operate interface which helps them enjoy the user-friendly application without any technical bugs. Houseparty will work more and more smoothly with the frequent updates. It achieves 3.4 rating on Google Play given its usability and great features.
❍ Security
You will be given some specific control to choose whoever you want to chat with when creating video chats on Houseparty app. Houseparty build a secure environment for users to enjoy fun chatting by blocking out those who are not explicitly invited. Meanwhile, users can feel free to ignore the request that people have applied. There are no privacy leaks or other scandals ever appearing in Houseparty currently.
❍ User-friendly
Houseparty allows the long-distance relationships to chat with each other safely and enjoyably simultaneously, especially for those teens with their friends and family members. Houseparty will be a good application to bring all the people or groups together at the same time.
What should people care about?
❍ Privacy
Houseparty won't warn you to use those security filters even though it possesses them. Other people can enter the video chat if users don't "lock" their chat room. Keep in mind to turn the privacy filter on when going on the video chatting, which will keep the video chat secure and private.
❍ Danger
One of the disadvantages of Houseparty is that it doesn't have the age verification. It won't be a big issue if you chat with your friends or family members. However, people of any age group can be available for the spontaneous video chat since Houseparty has no age limit, which will lead to the strange danger problem. Therefore, we encourage users to set rules for the chatting room when getting in touch with their friends.
People also like