Description
Instagram is a mobile application that is initially available for iOS platform. It can capture the pictures to share with the others in a fast, wonderful and interesting way.
Facebook announced to take over of Instagram on April 10, 2012. Instagram enables users to capture pictures and videos of their life memory and share with each other, whatever the environment is.
Users can choose different effects of photos including Lomo, Apollo, Poprocket and so on. After that, users can share the pictures or videos on Instagram, Foursquare, Twitter platform.

Android

Iphone

Windowsphone
Information
User-rating:
4.9 ( 2307 Reviews )
Screenshots: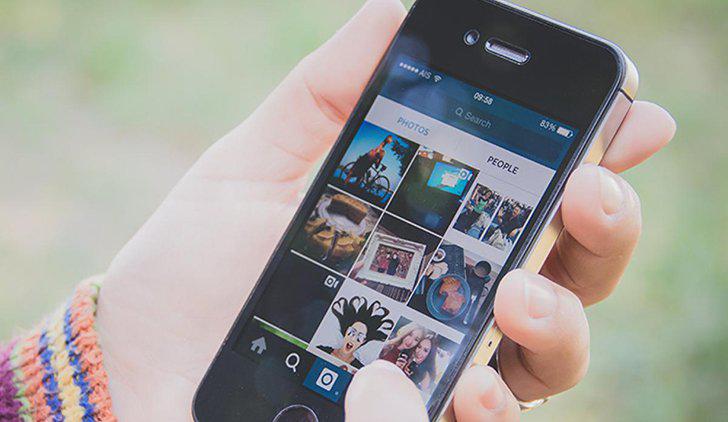 Features
As a light but very interesting application, Instagram not only focuses on photo functions, but also integrates with lots of social elements, like the establishment of friend relations, reply and share. That is the biggest value the application owns.
The name Instagram originates from Instamatic, which is the series name of a point-and-shoot camera Koda starts to sale at a low price. This series of camera is so popular that the last type of camera is still on sales until 1988. Instagram is a mobile application that is available for iOS, Windows Phone and Android platforms.
On April 11, 2012, Instagram first become a free application on App Store and on April 14, 2012, the amount of users on Instagram reach 40 million. On September 12, 2012, Facebook co-founder and CEO Mark Zuckerberg indicated that the registered mobile users of the Instagram application have surpassed 100 million at Techcrunch's meeting. Even American President Obama used this application.
This application is easy to operate which allows more people more convenient to use. Users can put common cameras and single-lens reflex camera away, because those cameras need a complex process to put all the photos on the computer and deal with the photos then send them on the web. While Instagram can save all the complex procedures and users can enjoy the shoot and send fun, which let you share the fun of life at any time anywhere.
➠ Instagram has the following functions:
1. 100% free custom design of filters and borders, such as XPro-II, Earlybird, Rise, Amaro and so on.
2. Users can share the pictures any time on Sina, Facebook, Twitter, Flickr and so on.
3. There are no limitations for the quantity of pictures, and users can shoot, send and share.
4. It allows users to interact with friends through accepting and sending like and comments.
5. Support iPhone front-facing camera and rear camera entirely.
Except from those functions mentioned above, there is another special advantage which will make all the users happy.
Instagram build the whole community not on the web but on the app, which means the official Instagram only provide the simple log in, pictures show and application download.
The Instagram community can be wherever you are, like the when users are on bus, in a party, on a walk or drive. Users don't need to worry whether their friends has relied the photos they have shared on the community; they will never miss the latest feed of the friends they have liked.
Come and download this application to enjoy the fun interacting with friends.
People also like
Reviews
Crashes now, thanks to 2GB specs

by chris

The update, while "nice" and full of features is rather useless for what I believe to be a majority of Windows Mobile users with devices running 1GB of RAM. So now we have the 2GB app specification which only causes instability and crashing. Way to go, developers. You're officially stupid. We can't even upgrade our devices anymore because there are no more Windows Mobile manufacturers and even Microsoft abandoned us. So it's incredibly smart of you to create an app which crashes on a majority of the mobile devices and only caters to Lumia 950 users. Retards. Do something useful and make an app that works for the majority of devices out there.

Solid App, Marred by Lack of PC upload, Multi pic Posts

by Kareem

It's a well put together app, and has most of the features from Android/IOS. However, the glaring omission of uploading from the PC makes a solid app less appealing. Being able to use my laptop's webcam is nice, but not being able to upload pictures from other sources (such as digital camcorder or camera) is less appealing. Please add that feature, because stories is useless on a pc that can't upload what is produced. Additionally, the bungled multi picture post feature which took ages to rollout to phone users is an absolute mess on Windows 10 PCs. You can see the first picture, but you can not swipe to see the other images, which apparently only works if you have multitouch enabled on your trackpad. If you can't do multitouch, you can't scroll through multi pic or video posts.

Needs Fixing

by Sandy

Please make it so that I can upload pictures onto my gallery straight from my desktop. I do digital art as a hobby, and it would make it easier for other users as well. I don't want to have to take too long to transfer a picture via microSD card when the developers have already made a PC version

Not good again

by Axel

Since last update arrive stories are in a totally disaster. Video sound and image are not synchronized and many times it uploads just a white or black image. Lumia 950. Fix it please Update: Still no update after months. Still no fix. Things are getting worst. Slow motion camera, no sync between sound and image in stories, no polls, and the worst of all: You have to reset the app every 2 days. The cache after 2-3 days goes up to 500+ megabyte... Do something

VIDEO UPLOAD

by Richmond

Video upload is so crap especially for my story. Also app crashes when uploading videos or pictures. Devs can u fix this please for Windows mobile sake ...

Has not been Updated since September 2017

by Joshua

Missing updates compared to your iOS and Android Apps since sept 2017