Description
Tumblr is an application where people can express themselves freely and interact with friends. And now it has become one of the most popular social networking application and the biggest light blogging network.
Users can post short essays, photos, videos or links and so on to attract friends. There is no words limit for Tumblr. You can also follow a blog and all the posts related will appear once you follow it, and repost it as yours. Other people or your friends will do it as you do, then you can meet and make friends here.
There are seven post types you can meet here. The main page of Tumblr is Dashboard where will show the updates of all the followers.

Android

Iphone

Windowsphone
Information
User-rating:
4.7 ( 2040 Reviews )
Screenshots: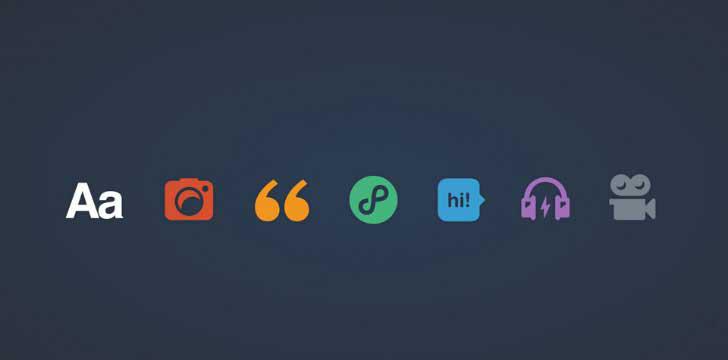 Features
Following contents are supported to publish on Tumblr:
❍ Text
Text is availble, as well as HTML with no length of words limited. You can upload pictures among texts which will be reduced to 500px width. The title is optional to use.
❍ Photo
You can upload local photos or use your camera to shoot. It also supports external links as long as ten photos most at a time. Each picture is limited with 10M capcity, no format resrictions and descriptions can be added.
❍ Quote
You can quote other people's statements, pictures or other contents. Descriptions can be added.
❍ Link
A simple link is available and the title is optional.
❍ Chat
A section of chat can be added with no format resricted.
❍ Audio
A piece of audio files can be uploaded with MP3 format only. You can use local files or external links. Descriptions can be added.
❍ Video
Videos can be embedded from all kinds of video websites, or you can just enter YouTube or Vimeo address link. Local videos can also be uploaded. And for now, Instagram videos can also be directly played.
In short, you can post anything from anywhere. You can follow anyone you like and personalize anything you love. Create your own blog here.
People also like