Description
Samsung SmartCam, developed by HANWHA TECHWIN CO., LTD, is a mobile application which enables users to use two-way audio communication and watch the live video wherever they like with their smartphone.
Samsung SmartCam is a free app positioned as a home monitoring product by Hanwha Techwin. It is compatible with both iOS and Android devices. Download it to monitor the situation of your home now!

Android

Iphone
Information
Category:
Video players & editors
User-rating:
4.3 ( 1644 Reviews )
Screenshots: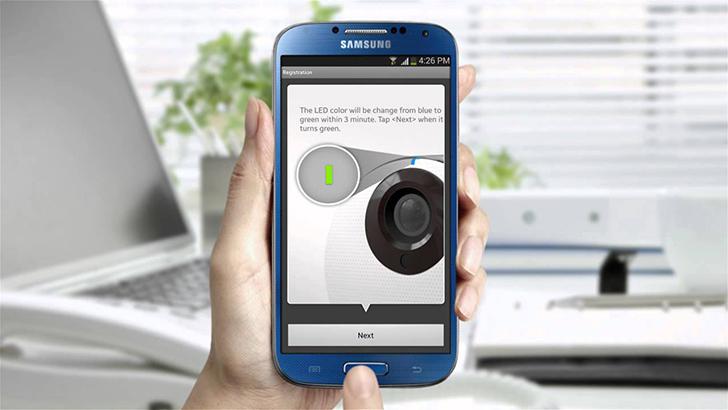 Features
Features of Samsung SmartCam:
• Watch the live video
• Offer service like event alarm notification
• Supported H.264 format
• Can be available in 3G/4G/WiFi environment
• Support two-way communication
• SmartCam will limit the amount of users based on the network traffic status.
• Users can opt to operate in the normal mode if the audio playback may not be smooth in the Profile Change mode.
Devices supported:
• Android versions of 4.4/5.0/5.1
• Smartphone like Galaxy S5/S6/Note4/Note5
• Compatible with the following devices: -SNH-1010N, SNH-1011N, SNH-P6410BN, SNH-E6411BN, SNH-E6440BN, SNH-V6414BN, SNH-E6440BN, SNH-V6110BN, SNH-V6417BN, SNH-V6430BN, SNH-V6414BN, SNH-V6410PN
• Besides, the supported models will be updated continuously.
People also like