Description
IPTV, simply as Internet Protocol Television, is an application which enables users to watch television delivered via Internet Protocol instead of satellite means or the excellent cable optics. The operation way of Video on Demand and Netflix are similar to IPTV.
IPTV enables users to stream the videos, shows continuously, and it is compatible with Android, Windows, Mac and more devices. Though IPTV first appeared in 1995, now it becomes more and more popular because of the trends towards mobile devices.

Android
Information
Category:
Video players & editors
User-rating:
4.5 ( 2428 Reviews )
Screenshots: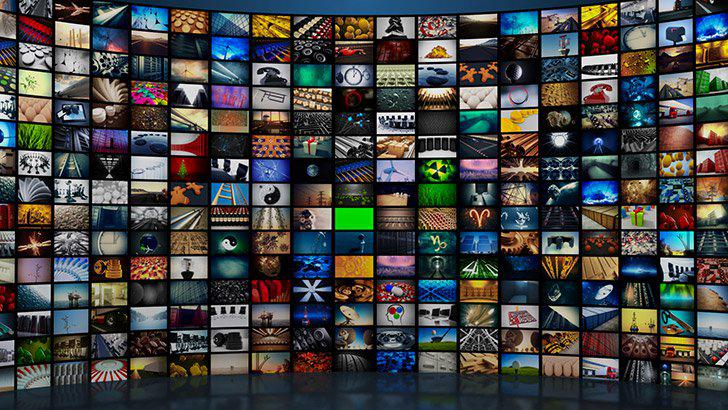 Features
Features of IPTV
It is still new for most users to get the concept of IPTV. To throw light on its main features is very important to promote a better understanding of IPTV. One great feature of IPTV is that it enables users to get TV channels by connecting the internet connection to the IPTV box. Users can watch their favorite shows after connection and subscribe to IPTV services. Besides, they can also choose some packages provided by companies. Users can get access to a vast range of different channels. With the subscription version of IPTV, users can also customize their own choices of channels based on their payment.
There will also be some additional features and services existing in IPTV, which contains features like video recorder and telephone service known as VOIP and many more such amazing additions.
Users can also take advantage of their mobile devices to record their favorite TV shows and watch them later accordingly. With the help of IPTV, the television sets can also enjoy the PC centric features. Meanwhile, customers can choose IPTV to enjoy videos of high-quality HD.
Conclusion
Do you want to enhance the TV viewing experience? Choose IPTV with numerous features, which allows users to choose whatever the content they want to watch. It becomes more and more popular due to those factors.
People also like
Reviews
Doesn't work.

by Roman

Doesn't import m3u playlist.

Love it.

by Pam

But wish it had HLN News and Fox news on it and was caption so I can read what they are saying. It sometimes hard to lipread when they switch to the report and not stay on the person reporting. Then it will be complete.

Great lightweight app

by andrei

Great lightweight app. Works fine with playlist og 890+ channels. Small issue: channels after 22th in the list are shifted by 1 position for some reason.

No funciona

by Chema

No carga las listas, una estrella es darle demasiado.

Not working

by Goran

To bad not to work, inpum my link but not opening channels

Não baixa as listas nunca!!!

by Lindomar

No celular consegui baixar as listas de filmes, séries e canais mas no notebook só fica carregando e não baixa nunca mesmo com a internet boa.

N/A

by Kevin

It is great to watch & it's almost like watching live tv.
Articles
Iptv Usa

Excursion TV Best IPTV within 2018. Premium USA IPTV. Use Excursion TV with virtually all devices including Fire Stick, Android Devices and VLC. USA Focused .