Description
Developed by NETGEAR, Inc, Arlo is a camera application which helps users keep tabs on everything they care in life. With Arlo app, it will be pretty easy for people to get informed of anything wherever they are just with a tap of the finger.
Are you still worried about your kids, parents, pets, business and more? Arlo will be one great solution to make everything in peace. Given its video monitoring feature with motion and audio detection, Arlo may be a good assistant for people even outdoors due to its completely wire-free cameras. Arlo is available for Android, iOS, Web Browser and Apple TV.

Android

Iphone
Information
Category:
Video players & editors
User-rating:
4.4 ( 1255 Reviews )
Screenshots: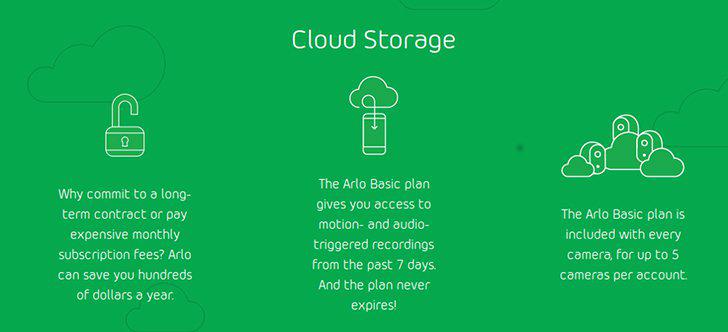 Features
Features of Arlo:
❍ Free cloud recording
Providing up to 5 cameras in total for free, Arlo will save the past 7-day videos including the motion and sound recording for free.
❍ Live view
Arlo enables users to watch the live recording videos anytime they want. Meanwhile, Arlo Q and Arlo Q Plus wii record the video for 24 hours.
❍ 100% wire-free
With this app like Arlo Go, Arlo Pro and Arlo cameras, you can stay free of wiring and cords hassles.
❍ Night vision
What attracts people most is that Arlo was designed with the built-in vision which enables users to see clearly even in the dark nights.
❍ Smart alerts
Arlo provides users instant push notifications and emails if there is any sound or motion.
❍ 2 audio ways
With Arlo, users can feel free to hear what's going on and they can also talk back through the app including Arlo Go, Arlo Q, and Arlo Q Plus.
❍ Smarter home
Arlo has been an excellent assistant among the ever going number of smart home applications, it helps people build a safer and smarter home.
❍ IP65 certified
Arlo Go, Arlo Pro and Arlo cameras are all IP65 certified, which means that it is weather-resistant and it is not afraid to brave the heat, snow and rain.
Just a tap away to see your world
1. First to know - Users can get the live videos anytime they like, and they will receive instant email or email alerts if any motion or audio is there.
2. Never miss anything - You can also watch the saved videos in the cloud library for free. It helps users save the videos for seven days.
3. Cover more angles - Users can use Arlo to connect up to 5 cameras for free and enjoy up to 15 cameras per account if you upgrade it.
4. Share with friends - Your friends and family may catch up with the latest event if you share the camera access or videos with them.
People also like