Description
iVMS-4500 HD means the In-Vehicle Monitoring System, and it is a surveillance screen which people can take anywhere they like. With this app, users can monitor the live video from network camera, NVR, DVR and more via wireless network remotely. Besides, they can also play the record files, realize PTZ control and control alarm output as well.
iVMS-4500 HD is available for both iOS and Android devices (Android OS: version 3.0 or higher). Download this application immediately if you want to enjoy the most security of your household.

Android

Iphone
Information
Category:
Video players & editors
User-rating:
4.2 ( 2287 Reviews )
Screenshots: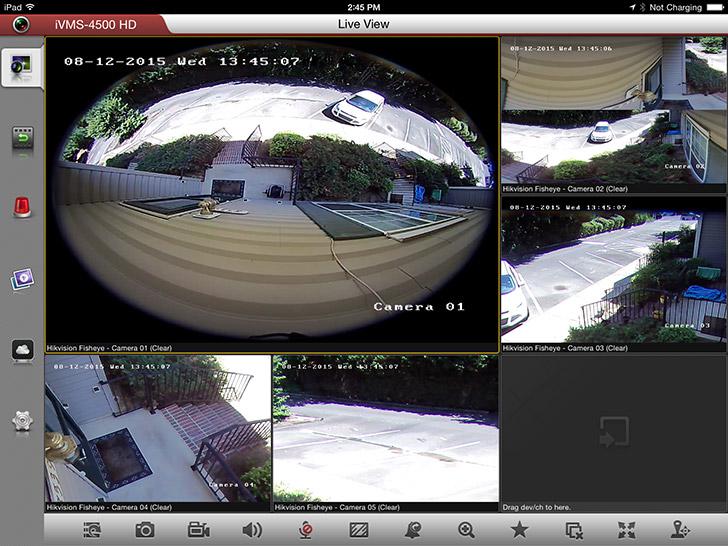 Features
Great features of iVMS-4500 HD
Live video: Users can enjoy the live video surveillance just by typing their fingers anytime and anywhere they like.
Remote play: You can play remotely what you like and watch recorded videos and find what have happened when you are away.
Multiple screens: With iVMS-4500 HD, users can enjoy the real-time preview of up to 16 channels.
Movement: Users are able to setting their surveillance device by controlling it to zoom in and out, up and down the movement of the videos.
Network: iVMS-4500 HD supports multiple networks including 2G, 2.5G, 3G, 3.5G, 4G, 4G+ LTE and WiFi access.
Resolutions support: Users can choose whatever resolutions they like, ranging from 480*800px to 1920*1080px. And it will be displayed properly.
Alarm function: You can set some alarms to remind you to check the system.
Large storage: You can freely add, modify and delete profiles when you like since the iVMS-4500 HD has the ability to store up to 256 sets of different devices.
Note
1. There will be traffic charges producing during the use of this client software. Any questions, please take the local ISP for reference.
2. The performance of the network and the phone hardware will be two elements which affect the effect of the live view.
People also like