Description
KMPlayer, known as the K-Multiplayer, is a media player which enables users to play a vast number of different formats such as DVD, VCD, MKV, AVI, WMA, FLV and more. It has got strong reviews and ratings regarding of its major independent download sites like CNET and Softonic. Meanwhile, KMPlayer also has a great user base.
Till now, KMPlayer has got over 300 million users all over the world. And it is compatible with multiple platforms including both Android and iOS devices. Download KMPlayer to enjoy and experience the best media player now!

Android

Iphone
Information
Category:
Video players & editors
User-rating:
4.6 ( 2463 Reviews )
Screenshots: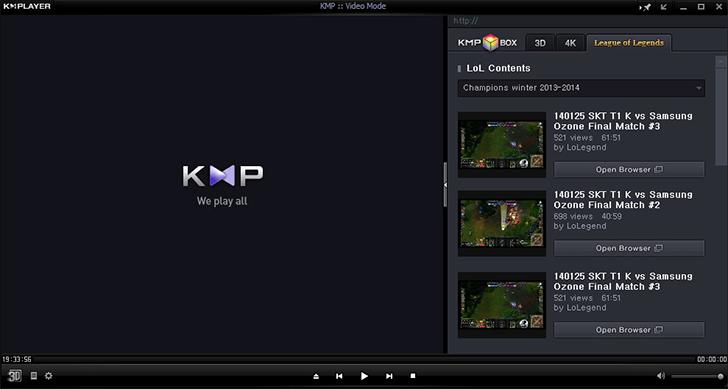 Features
KMPlayer Features:
• Enjoy your favorite videos with KMPlayer.
• KMPlayer can be used by a large range of people since it supports over 30 languages.
• It will be entirely free for most users to experience KMPlayer on their smartphones.
• KMPlayer allows users to experience different kinds of programs like TV shows, Movies, Animations and other formats video files in the highest quality HD videos with the maximum control.
Details:
• Subtitle support: With the total sync control, KMPlayer supports all different subtitle formats.
• Playback Support: You can speed up or slow down whatever video you like anytime.
• Floating Screen: KMPlayer features users the multi-tasking function which means that you can send a text or browse the web as well as watching the video.
• Easy Control: Users can take control of the settings like Playback, Brightness, Skip, Volume only with one tip of their finger.
• Cloud Storage: Users can use KMPlayer to play all their favorite videos on Google Drive quickly.
More about KMPlayer:
• Accounts: Get the permission of Google Drive login.
• Storage: Users need to set permission for information and the storage of media files.
• Call Status: Users can check the call status when using the user identification and playback.
People also like
Articles
Kmplayer Screen Capture

Jul 10, 2009 - When I used KMPlayer before, I was able that can capture multiple continuous screenshots at a time (to create animated .gifs) but now all of the entire option to .