Description
Developed by NexStreaming Corp., KineMaster is a full-featured video editor which allows users to create multiple layers of images, videos, text, and it also supports cutting, trimming functions of audios. Besides, KineMaster also offers users an extra feature which is it enables them to control the process of mobile editing. Meanwhile, it also allows users to draw on the video directly. Its audience can be YouTube creators, mobile journalists, short film producers, professionals or educators all over the world.
KineMaster is available for both Android and iOS devices. However, it will require getting access to your phone's camera and microphone if you want to use it to record videos directly in the app. Besides, it also needs to get permission to the phone's storage to save videos you're recording. Come to join KineMaster to edit videos now!

Android

Iphone
Information
Last-version:
4.2.6.10138.GP
Category:
Video players & editors
User-rating:
4.2 ( 1864 Reviews )
Screenshots: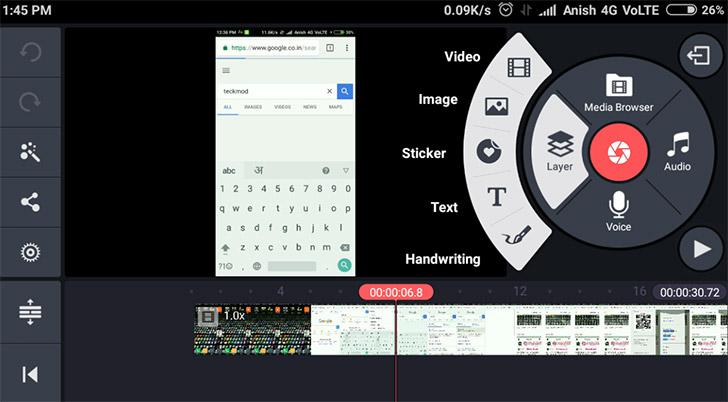 Features
KineMaster Features
• Allow users to edit multiple layers of video, images, stickers and much more.
• Free to download free music, effects, stickers from KineMaster Asset Store.
• Offer function of frame-by-frame trimming precisely.
• Users can preview the effects of all edits instantly.
• Provides great functions like audio filters, blur and mosaic effects and animation styles.
• Great Transition effects including 3D transitions, fades, wipes and more.
• Options of a variety themes, visual & audio effects and animations.
• KineMaster enables users to record video and audio in the real-time.
• Users can also share their works on Facebook, DropBox, YouTube and more.
Subscription
KineMaster also has the subscription service, while users can use it in the trial mode which enables to enjoy the unlimited personal and non-commercial features with a "Made with KineMaster" watermark on the whole videos. Users can purchase the monthly and annual subscriptions within the app. The subscription version of KineMaster offers functions of removing the watermark along with multiple visual effects, overlays, high-quality music and more. Meanwhile, it will automatically renew each month.
Supported formats
• Video formats like MP4, MOV, 3GP, etc.
• Audio formats including MP3, M4A, AAC, WAV.
• Image formats such as JPEG, PNG, WebP, BMP, GIF.
• Export video format: MP4 with H.264 + AAC LC.
People also like