Description
Zoom is a cloud video conferencing application offering quality video, audio, and screen-sharing features. It's designed by zoom.us for both small businesses and large corporations.
Zoom now is available for both Android and iOS users. It can include 25 participating video streams, 10 or more hosts and 200 viewers or listeners. It enables participants far-away to join meetings conveniently which will enhance team collaboration.

Android

Iphone
Information
Last-version:
4.1.9947.1013
User-rating:
4.7 ( 1146 Reviews )
Screenshots: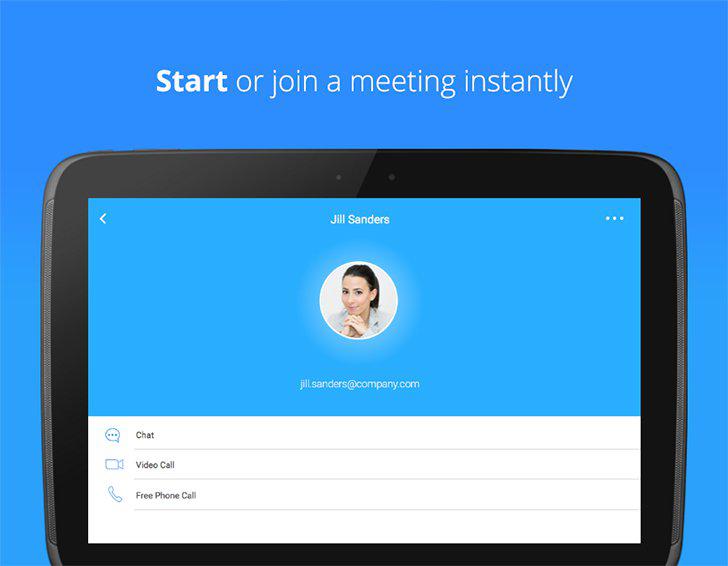 Features
Key Features
☎ Send group text, images, and audio from your device
☎ Screen share photos, web and Google Drive, Dropbox or Box files directly from your device
☎ Give you control over how screen sharing can happen
☎ Easily invite phone, email or company contacts
☎ Join meetings as interactive participant or view-only webinar attendee
☎ Quickly start meetings by the given fixed link to your own meeting room
☎ Add conference call details quickly through the Google Calendar plugin
☎ Safe driving mode while on the road
☎ Connect with anyone on both mobile devices and desktops.
Pros
make large-group video calling easy
supports lots of callers
invite participants with a link
Cons
sometimes unstable
hard to know who drops the call
People also like
Reviews
by Robert

Love this app, great companion for the Nokia Icon!

by mohamadreza

Perfect using of API , no lags , best quality, 5 start

by Lee

Why cannot updates for the latest update?

by Marc

Can't install new update. Probably wants me to pay...

by Erin

This is my favorite app on my phone (Lumia 1020). It's so much fun when you tap on the icon to show the full resolution pic, & immediately see the difference in quality. Seeing the photos in full res is amazing & you can e-mail them, too. :)

by cahya

App is trouble. Please fix app

by aaron

I don't find any limitations to this app at the moment. Am impressed.