Description
ASTRO File Manager is a free online app which provides users a powerful and easy-to-use resource management software. It is convenient for users to install, delete, copy and paste files by using this application.

Android
Information
Last-version:
4.6.2.7-play
User-rating:
4.1 ( 1945 Reviews )
Screenshots: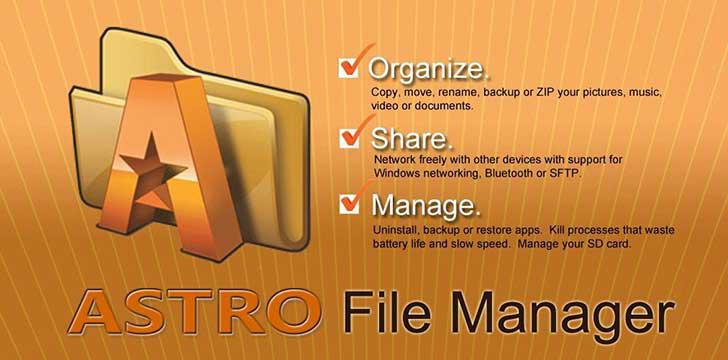 Features
Additionally, it has the function of program management that means users can end the process of the program and see how it operates in the background. This application can move the third party program to SD card and backup all the content including the third party apk software files in mobile devices.
Users will know how the usage of their SD card and the occupancy of different resources. ASTRO File Manager itself has some tools of extracting the ZIP files and managing the process. It will be the best manager of mobile system.
ASTRO File Manager:
✔ Internal Storage
✔ External Storage
✔ Cloud Storage
✔ Local Network
✔ Social Media
People also like