Description
Verizon Cloud is a service app which provides safe and secure cloud storage for users to back up and sync the content on their mobile devices wirelessly. Besides, people can sync the content among different devices, like the phone, computer, and tablet. Users can see the content anywhere they like to access or manage. Additionally, they still don't need to worry about losing any files if your phone is lost.
Verizon Cloud is available on both iOS and Android devices. Download this app to keep your digital lives connected and finish the sync of your contacts, videos, photos here securely in Verizon Cloud.

Android

Iphone
Information
User-rating:
4.7 ( 1693 Reviews )
Screenshots: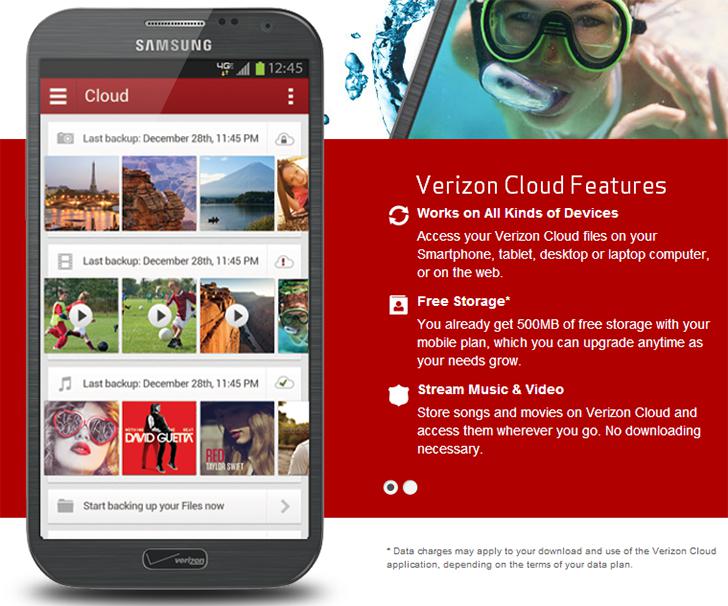 Features
What Verizon Cloud offers you:
◆ Verizon Cloud enables users to back up the content of their phone including the contacts, videos, phones and more else.
◆ People can sync their devices, and they can get access to the files whenever they want.
◆ Users will make a proper management of their Verizon Cloud account.
◆ With the Cloud's weekly Flashback feature, the memories from past years can be relieved quickly.
◆ Verizon Cloud allows you to share your photos, music, and videos with friends or family on the big screen.
◆ Use your favorite native apps to share selected media content.
Features:
1. Back up content automatically
With Verizon Cloud, users will make their important stuff secure and up to date. Meanwhile, it will protect the daily changes on the secure servers automatically.
2. Store contacts, videos and more.
There is storage for photos, videos, music, contacts, files, messages, call logs and more.
3. Adaptable on most devices.
Users will get access to their files on their tablet, smartphone or even on the web. Just download Verizon Cloud to enjoy all the advantages now!
People also like