Description
Root Checker is a powerful tool with only one tap users can know whether their device is Rooted and if it passes the SafetyNet compatibility test. Meanwhile, with another tap, users will know the current condition of the battery including its charging/discharging and voltage.
With Root Checker, people will easily know the detailed information about su, busybox executables and also whether the phone is 'Rooted'. Download it to enjoy its great features right now!

Android
Information
User-rating:
4.4 ( 2032 Reviews )
Screenshots: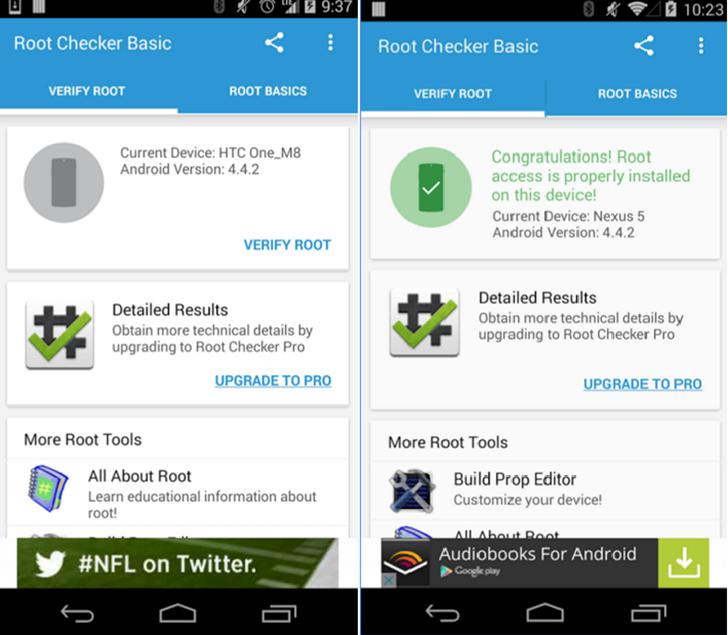 Features
Root Checker features:
Root Information
● Get information of whether the device has root access.
● Know whether the phone is installed with su and busybox/toolbox.
● Location, Permissions, and Version of su executable and busybox will be provided.
● Current uid/gid
Battery Information
● Current condition of battery
● Charge level and voltage
● Health
Build Information
● Manufacturer
● Brand
● Model
● Device
● Hardware
● CPU ABI
● Bootloader
Safety Compatibility Test:
● It gives information of whether the device passes the Safety Compatibility Test.
Guideline
Find root guidelines searching in google.com if you want to root your device. Meanwhile, you can also check related forums on xda-developers.com.
People also like