Description
With Super-Bright LED Flashlight, users can immediately turn mobile devices into flashlights. It's so convenient so that users can just tab Switch On/Off to use. No need for Wi-Fi, Internet access, GPS, or any personal data.
Just a simple flashlight app. You can always find your way when it's dark, or the electricity is off. And it's totally free. Super-Bright LED Flashlight doesn't ask for anything except the camera permission. 100% recommend!

Android

Iphone
Information
User-rating:
4.9 ( 1401 Reviews )
Screenshots: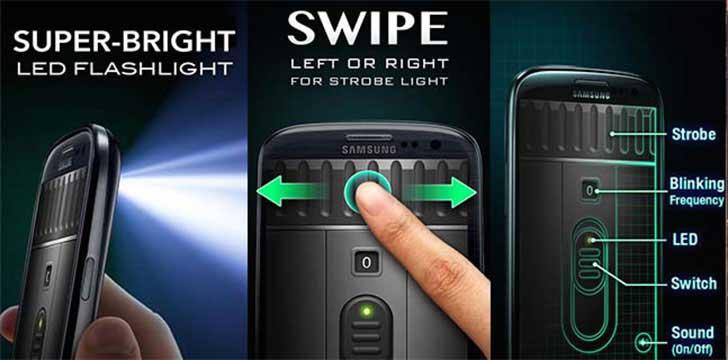 Features
It takes advantage of the LED light so that it can be a great lighting tool. The Super-Bright LED Flashlight will be the brightest flashlight you ever use in your hand. It is free to use and available for Android, Windows Phone, and iOS systems.
What's new for the Super-Bright LED Flashlight?
1. The Super-Bright LED Flashlight supports opening the back camera lighting.
2. It supports all white lighting on the screen.
3. Except from the two new points, it can also support the explosion-flashing lighting.
This application is suitable for everyone to use. It is convenient for people to turn on and turn off. The features of the Super-Bright LED Flashlight will be listed as follows:
► It has the dual model function LED flashlight.
► Users can customize colors for the lighting.
► If you make your phone the full-screen mode, this application will give you the maximum light.
► To protect your night vision, it has the red lens.
► There are no ads if you use this application.
Are you still afraid of going out in the dark? This application will give you a great sense of safety. Stop worried about the dark day now. With the Super-Bright LED Flashlight, your world will be lighted brighter!
People also like
Articles
About Super-Bright LED Flashlight