Description
trogrammed by Eyeo Gmbh, Adblock Plus is a tool application which enables users to browse things faster without tracking through removing ads. Till now it has got over 400 million downloads. Adblock Plus will be the top 1 ad blocker in the world to make your browsing and viewing faster and safer.
Adblock Plus offers users access to smooth content without being blocked by advertisements. Meanwhile, it is designed with all kinds of browsers. However, some websites may not work well with Adblock Plus since they may have some advertisements deeply existed in their web code.

Android

Iphone
Information
User-rating:
4.3 ( 2381 Reviews )
Screenshots: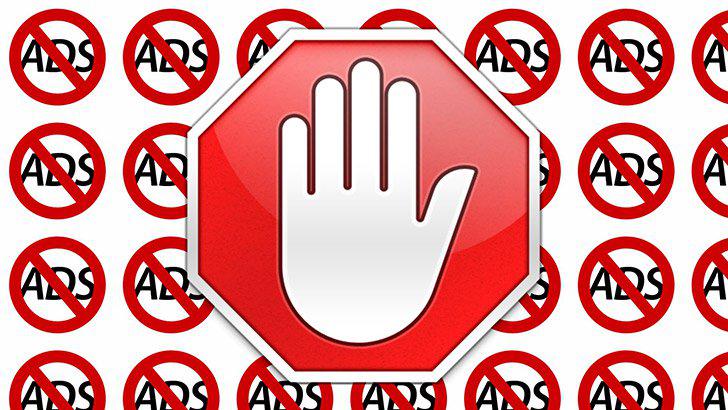 Features
Adblock Plus Features:
❍ Safe and private
Adblock Plus will block the stuff like malware which can hide behind ads.
Malware infection will be avoided effectively
Make the privacy securely
Stanford University, UC Santa Barbara once recommended this app
❍ Ad Blocker
Adblock Plus has been the leader in its market since 2006
More than 400 million times downloading
❍ Everything in control
Adblock Plus helps blocking the annoying ads and stop the non-intrusive ads by default
You can also set it yourself (Settings - Acceptable Ads)
❍ Browse efficiently
Adblock Plus enables you to enjoy a faster loading since ads cause the slower loading of pages
Adblock Plus also saves battery life because it decrease your waiting time
About Adblock Plus
Adblock Plus created by eyeo GmbH is available on both iOS and Android devices. It has been the world's most popular ad blocker. Come to check out it for desktop!
People also like
Reviews
The Subscription bug is finally fixed

by Shawil

The developer contacted me via email to let me know that the "subscription is full" bug has been fixed. I tested it out, and it seems to be fixed on my computer. So I have adjusted my review from 4 to 5 stars. Great app!

Subscription temporal fix

by Roberto Alan

I can finally use adblock plus on Edge!!! The subscription message was annoying, but after some research, I fixed by deleting the malware list (Not uncheck it, delete it completely). After doing that no more messages about the subscription.

Big improvement for Edge browser.

by John

8/3 I do occasionally get "subscriptions list is full" but I just click it off. But huge improvement with web browsing. Night and day. Even in beta I would highly recommend it. 8/6 and I haven't seen that subscription storage message in a while. Amazing that this extensions sometimes shows 200 ads and ad videos being blocked on one page. No wonder the edge browser was struggling. 8/ 10 No longer get "subscription storage" message and it works perfectly. 9/2/2016 Still working great. Love it. Love it. Love it.

Works, But Can Be a Pain

by Christopher

Had same issue as other reviewers with "subscription full" error messages, but after restarting Edge, seems to be working OK for now. Fingers crossed! Update: continued problems with error messages. They pop up quite a bit, and have been very annoying. Would hope the developer could fix this problem...

Doesn't work for YouTube anymore

by jonas

It's great to have ad blocker extensions, but one of the things they're the most useful for is YouTube, and right now ABP isn't working on youtube anymore

Nonstop subscription message, renders Edge useless

by Andrew

Base install gives "subscription storage full" messages constantly after install, and not even changing any subscription settings. I understand monetizing ABP, but come on.. You can't gimp it out of the box like this. The biggest problem is that this error take all focus away from Edge, so while it's looping nonstop and coming right back, I can't use Edge at all.

Adblock Plus constantly deletes my filter lists!!!

by Eric

Adblock Plus constantly deletes all my added filter lists every time I close out the browser!!! This is very annoying and even worse puts my system at risk!!! Please work with MS to fix this problem!!!