Description
Designed by Oasis Feng as a root app, Greenify aims to extend your device's battery life and performance by hibernating background processing applications. Greenify now is only available for Android users.
Greenify saves you battery life by identifying and pushing misbehaving apps into hibernation mode which keeps them from running in the background, draining your battery and lagging your device. In 2013, Greenify was awarded as Lifehacker's Top 1 Utility Best Android Apps and Android Authority's Top 3 Best Root Apps. Keep your device running smoothly with Greenify!

Android
Information
User-rating:
4.5 ( 2261 Reviews )
Screenshots: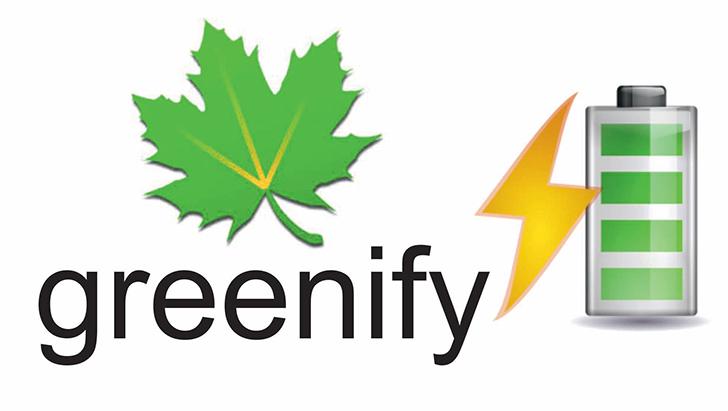 Features
How to use Greenify on a Non-Rooted Phone
۩ After installing Greenify, most users will need to go through a setup process to give the app all the appropriate permissions and access it needs.
۩ You will see a "Welcome to Greenify" screen, then hit "Next" to get to the next step.
۩ You will be present with a "working mode " question, select the first one "My device is Not rooted ".
۩ If you use fingerprint unlock or Smart Lock instead of inputting your password with each unlocks, check the box before the answer.
۩ Verify "No Power button instantly locks", and you will jump straight into the Security menu. Make sure that the "Power button instantly locks" is not checked in Security settings. Tap that little icon next to the "Screen lock" entry, toggle off the setting that says "Power button instantly locks."
۩ Return to Greenify and verify "Delayed auto-lock", you will be at Security settings again. Tap the icon next to "Screen lock", make sure the "Automatically Lock" setting is set to at least 5 seconds.
۩ Return to Greenify and tap the "Setting" button to open the Accessibility menu. Find and tap Greenify in the menu, then click the toggle. Click OK on a popping-up verification window.
۩ Read the "experience during hibernation" screen and tap Next.
۩ Tap the "Grant Permission" button here to give Greenify the right to see what other apps are doing.
۩ Tap on Greenify in the next window, then toggle Permit Usage Access to on.
۩ Tap Finish to start using Greenify.
Note
To make the auto-hibernation work smoothly, Greenify need a background running service. Since it is designed with an average RAM footprint less than 5M, and nearly zero CPU and battery consumption, you don't need to worry about Greenify lagging your device.
People also like