Description
Dffered by Baloota, Dumpster is a leading recycle bin for Android which helps you recover files and photos deleted by you accidentally while you will need later. Meanwhile, with Dumpster, you can retrieve the uninstalled apps and restore device data without any effort only with a single tap on the screen.
Dumpster enables you to backup files like documents, images, audios and videos with extensions such as doc, mp3, zips and more. Moreover, you don't need to connect to the internet or even root a device to realize the function of previewing the deleted photos, videos, and audio files even before you have recovered them. It sounds cool, right? Download it and enjoy it now!

Android
Information
Last-version:
2.14.264.2dd3c
User-rating:
4.1 ( 1742 Reviews )
Screenshots: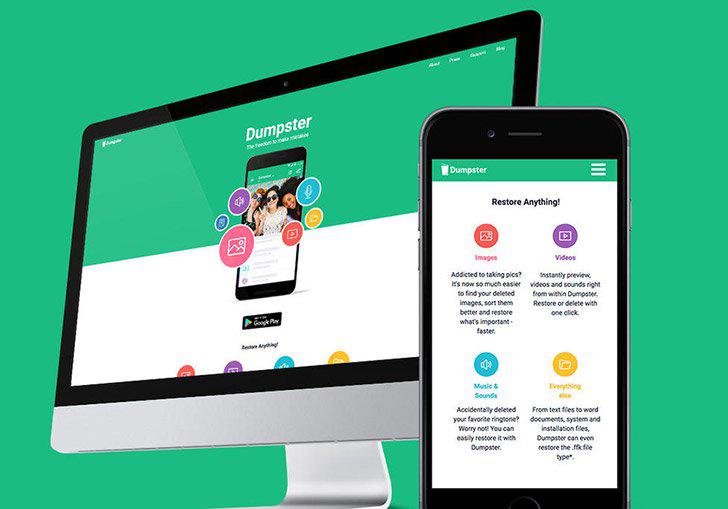 Features
More about Dumpster
◆ Undelete your photos
Are you still regretting that you've deleted something important only the moment you've done that? Don't worry! The dumpster app will provide a way to solve all your problems. As a free Android recovery app, Dumpster will help you restore and save all the deleted files, videos, images and more.
◆ Recover lost files instantly
It will be simple and instantaneous for you to recover what you've deleted. All the files deleted will get back to your device instantly the moment you enter your Dumpster recycle bin to click on the files and images that you wish to restore. Dumpster can be a good assistant in the aspect of data recovery whenever you need.
◆ Free up storage space
Providing users a premium cloud-based version, Dumpster frees up the storage space on your device. With the Dumpster cloud, users can save all the deleted files, videos and photos and later retrieve or undelete them effortlessly. Aside from those functions, The premium could of Dumpster also provides a reliable device backup requiring zero storage space and a minimal fee to mobile users. Dumpster enables users to lock the screen and have a good experience without ads.
Key features
◆ Recover all the deleted items to your device effortlessly
◆ Retrieve important files including videos, photos and audios instantly
◆ Restore photos deleted accidentally
◆ Premium cloud-based option
◆ Lock screen capacity to protect important images
◆ 14 languages supported
◆ Auto-clean option available
People also like