Description
established in 2006, Deezer is a French online music streaming service provides users customized music including all the favorite songs, current recommendations on various devices online or offline. As the most popular online music sharing site in Europe, Deezer has a large number of timely updates of original songs, allowing users to listen anywhere, anytime. Till now, about millions of people would visit Deezer in a day.
With Deezer, users can customize the music they like. Deezer could be an excellent guide for discovering the favorite songs, albums, tracks, artists and genres for free. Meanwhile, Deezer provides you on-screen lyrics to sing together with your favorite singers.

Android

Iphone
Information
User-rating:
4.3 ( 2392 Reviews )
Screenshots: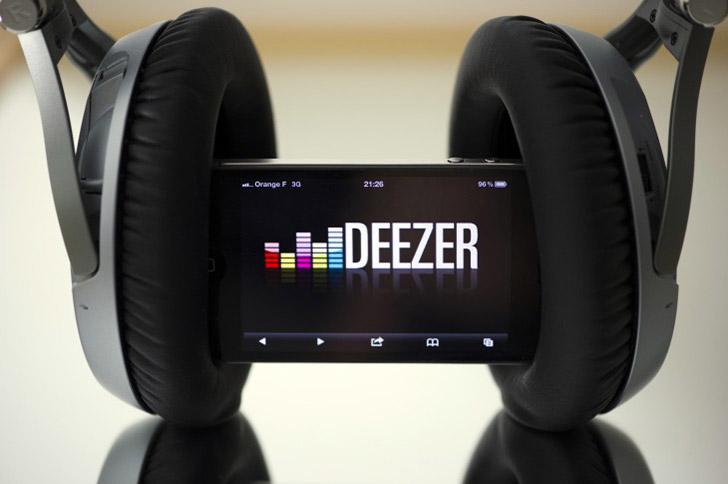 Features
Features of Deezer
✤ Flow on Deezer
Flow is what you like and the current recommendations, songs you have forgotten you once loved. It will know what you like or not and choose the favorite songs especially for you. What you need to do is to press the button.
✤ Pocket of Songs
Deezer tracks over 43 million songs, in which you could find your new loves and old favorites. Discover the perfect playlist and customize it to your own. Use Deezer as your music pocket to save the songs you like.
✤ Offline Use Supportive
Don't worry about no-wifi anymore. Here with Premium+, you could be free to enjoy your favorite tracks. You just need to download them once, and then you can listen to them offline whenever you want.
✤ Personalized Service
We will learn from what you listen. As an individual, you can find the freshest music, podcasts, and sports and whatever else with personalized recommendations.
✤ Latest Selective
Editors from Deezer will search through the globe for the latest releases, offering the latest albums, songs or new artists just for you.
✤ Build Your Collection
In addition, you could also build your own music library from millions of albums, playlists, and others. Thus you can listen to them wherever you are.
Deezer premium+ VS Free
It will be OK if you are not convinced by the premium+, you could cancel your premium whenever you want after your 15-day trial and continue your listening.
With free Deezer, you can only listen to unlimited music on computer and tablet and can only listen to Flow and mixes only on your phone. Meanwhile, you can only have the standard sound quality.
However, with Premium+ Deezer, only $9.99 per month, you can enjoy all the advantages as follows: unlimited music on the computer, tablet, and phone; no ads, music accessible offline and the high-quality sound.
People also like
Articles
Deezer Login

Discover more than 53 million tracks, create any current own playlists, and share your . Listen within which usually to be able to your music, after these and where you want. Try Flow, only upon Deezer.