Description
Spotify Music is the global biggest flow media service platform that is released in October 2008. There are two kinds of service for Spotify, one is free, another one needs users to pay. The distinction is that the free users will get some advertisement when using while the paid users won't have any ads and also can have the better broadcast quality. The paid users can also enjoy all the functions on the mobile platform.

Android

Iphone

Windowsphone
Information
User-rating:
4.2 ( 2388 Reviews )
Screenshots: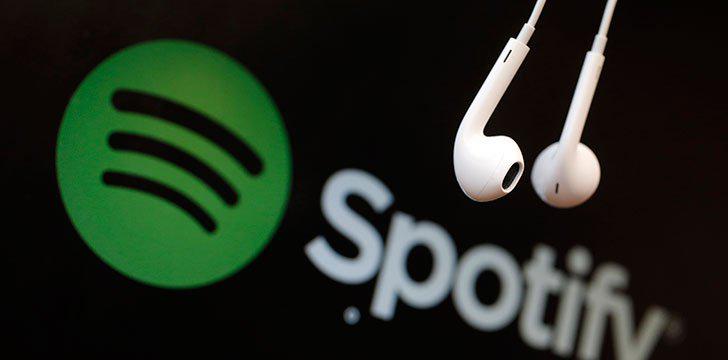 Features
Until now Spotify has more than 60 million users, 15 million of which are paid users. Spotify has got the support of Warner, Sony and EMI record company. All of the music provided are original. There is only one disadvantage of this application, which is it only provides online music, the music cannot be downloaded.
Playing Music Everywhere with Spotify
★ Build a collection
Adding songs, playlists, or albums to Spotify. It makes available that Spotify creates a library for users that you can switch from one platform to another.
★ Find music
You can discover music by finding a single song, artist or album easily and quickly. Based on the world's largest music network service, Spotify can analyze your question and provide a long playlist for you.
Spotify offers the best music streaming service, and it also keeps getting better. With its great new look, excellent features, 320kbps streaming, exclusive content and more, users can enjoy the beauty of music world.
Keep track of your favorite artists and share anything you like with social networks.
People also like
Reviews
Live tile adjustment

by Matt

I've noticed how they are using the live tile more. If the live tile could display "Now Playing" that would be cool.

Please add Cortana integration

by Mahdi

So we can play artists, albums and songs by asking Cortana to do so.

Spotify Loyalist, but THIS IS DISAPPOINTING

by John

It works okay, but ultimately has SO many annoyances and egregious bugs. In the latest Windows 10 build, the icon won't show up on your start screen. Your songs library can't be downloaded (as is possible on iOS). Pages load sporadically. App consumes WAY TOO MANY resources on EVERY SINGLE machine it is run on. High CPU and Memory usage on a very powerful machine, as well as huge glitches and authentication issues show just how bad this app is written. SPOTIFY - we get you're answering the push to the MS Store, but SERIOUSLY, you can do much better, and your users deserve it. This app is the old desktop version POORLY ported to WIn10 UWP. At least the old one was way more stable. Windows is still the most widely used OS, and you're sitting idly by with TERRIBLE UX/UI/Backend/Stability/Efficiency issues.

Well, but...

by Evgeny

It isn't a real UWP app. You should make one UWP app for all devices: phone, Xbox, etc.

Please start the conversion to a full UWP app

by Mustafa

This is a great start but please start making the app a full UWP app as we want to enjoy it in desktop, phone, and xbox.

YES

by Caleb

It's the full desktop software, with all the features, except now I don't have to wait on those pesky "Updating...." screens when I restart my desktop since it's auto-updated through the Windows Store! I really need *everything* to come into the Store for this reason.

Just like the Desktop Program

by Travis

Nothing different from the one you can install versus the app. No issues so far. I had speed issues with the actual program/seeing if this APP does better

Not a real UWP App

by Jeff

Spotify is great but I expected more than a repackaged Win32 app. I own a Surface Pro 4 and want nothing more than to stream my Spotify premium subscription without having to keep the screen on or turn it back on every time the music cuts out because the screen turned off. Very messy implementation, Spotify. Please get this cleaned up and get a real UWP app going.