Description
Shazam is one of the most popular Music & Audio apps around the world. The app is available on Android, iOS, and Windows devices. With the latest version of the app, you can now Shazam songs within iMessage on iPhone.
Millions of people use Shazam to identify music every month. If you like a song without knowing its name, then Shazam is the right app for you to recognize the song and get the lyrics.

Android

Iphone

Windowsphone
Information
Last-version:
8.0.1-170808
User-rating:
4.6 ( 2152 Reviews )
Screenshots: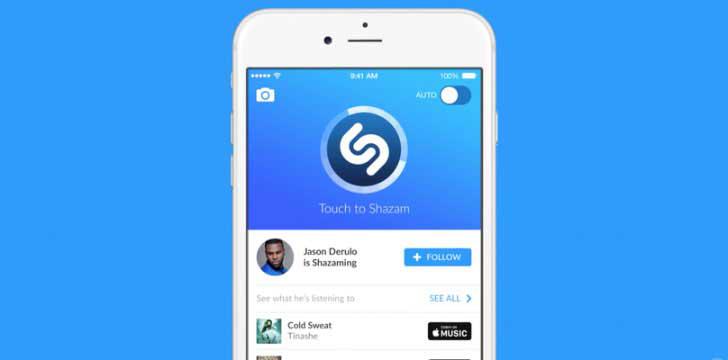 Features
With the Shazam app, you can identify music instantly and follow the artists you love to see what they're Shazaming.
HOW TO USE
♪ Open the app, press the iconic button - then it will start to identify by itself. You will get the information of the song including name, lyrics, artist, video and concert tickets.
STANDOUT FEATURES
♪ With just one tap, you can identify the music, get lyrics and enjoy YouTube videos. See what top singers and artists are listening or Shazaming.
♪ Sync all the data across all devices with Shazam account. The Shazam Offline function also supports identifying music when you're not connected.
♪ Shazam becomes more personal and friendly to users, you can now preview songs and play full lists with Spotify and Rdio.
♪ Explore what's trending around the world and get recommended soundtracks from Shazam within the Explore section.
♪ Support Facebook connection - find out what your friends are Shazaming and share your favorite music through Facebook, WhatsApp, Google+, Twitter, Pinterest and more.
♪ Link to Apple Music Radio Station, Google Play Music or Amazon stores. Use QR codes or images to get visual recognition.
♪ Now play Shazam from your wrist - launch the app on your Android Wear Smartwatch or Apple Watch to discover songs, artists or lyrics.
NOTE
♪ Shazam may collect some data like location, voice and sound, app permissions and more based on user experience.
♪ Shazam can handle music and sound better than other similar apps. It has an extensive gallery to save loads of songs and sounds.
♪ Shazam can tell you what a song is or who sings it or which album it belongs. With Shazam, music world just becomes full of surprises.
People also like