Description
Gaana is an online application provides music and audio for users. It is one of the biggest online music media service platforms where allow users to scan hundreds of song list and to save their favorite songs.

Android

Iphone

Windowsphone
Information
User-rating:
4.9 ( 2204 Reviews )
Screenshots: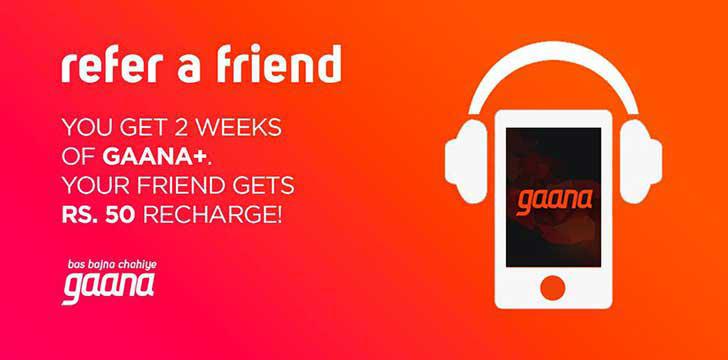 Features
Gaana can also recommend users similar songs. There is a wide range of songs on Gaana application, from twenty big Hindi songs to an adaptation of ancient poetry, music. Gaana is available for all the systems and focuses on establishing the unified interface, designing style and customer experience.
Users can listen to their most favorite Indian, English and other 21 language songs. The songs will accompany you all the time wherever you are. Gaana allows users to share their favorite songs with friends through Facebook, Twitter or Email.
Gaana Features:
✔ The hotteset Indian music service providing more than 10 million songs.
✔ Interesting and exciting daily playlists recommended by editors.
✔ Tons of radios stations for hassle-free music.
✔ Discover music for any mood and situation just for you.
✔ Download all your favorite songs st one place, instant and convinent.
People also like
Reviews
Radio missing???

by Amit

Most important reason I use gaana website is for radio mirchi. Adding support for it in the app would be nice. will give 5 stars when radio functionality is added.

Can not play songs

by Ashok Naren

while the UI is very good, I cannot play any songs from the playlist. the play button seems to be unresponsive.

no sign in option

by dixit

I already have a gaana account with 1 year subscription but i cannot find a sign in option in windows 10 which is completely useless and un sensible u ppl have to fix this or else it better u delete the app in windows store and stop wasting ppl money.

Update as in Android app, Radio

by SUSHANT

Pls make this app up to the level of your own android app, pls add radio too.