Description
YouTube Music is developed by Google Inc to let you discover and enjoy endless music videos and pure music. You can find lots of unofficial but fun, exclusive music on this app, which die-hard music lovers may have vast interests.
YouTube Music application is available both on Android and iOS platforms. It's free to use, but you need to put up with the ads. You can also enjoy a no-ads version with more powerful features by paying for a YouTube Red subscription.

Android

Iphone
Information
User-rating:
4.5 ( 2461 Reviews )
Screenshots: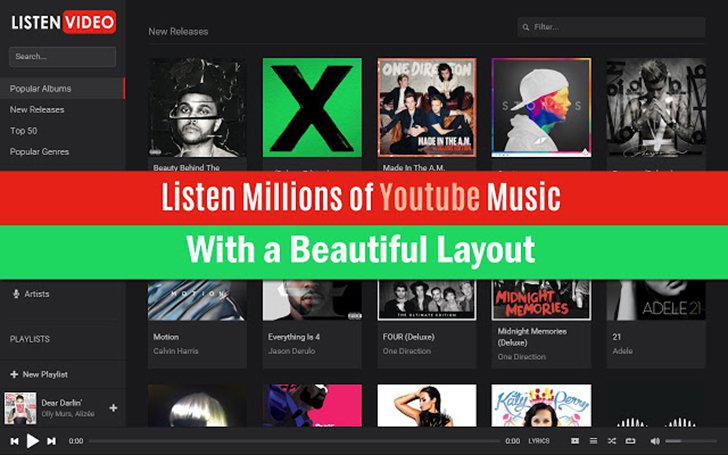 Features
Standout Features
Music video focus
It's common to see most music apps adopting video function as a bonus feature, while for YouTube Music, playing music video is its primary focus. YouTube Music have both music video and audio-only clips.
Independent artists
YouTube Music gives you access to a catalog of over 50 million songs and about 20 million of them are from independent singers or excellent fan covers. The app tries to show that anyone with talent can be discovered and become famous through this platform.
Personalized stations
In the standard genre-based stations, all the lists are created based on your YouTube history. If you play a song that's recommended to you, then the app will automatically start a new station based on the artist.
YouTube Red subscription
The paid version is integrated with YouTube Red, allowing users to enjoy the ad-free listening experience, play music in the background, and listen to music offline. YouTube Red also supports you to play audio-only without loading the videos which is very considerate when there's no wifi connection.
People also like