Description
Geometry Dash Lite is a small leisure game that is released by RobTop Games to practise players' reaction. Players can tap the screen to help the dash avoid different levels of obstacles.
This game also supports players to DIY the level, and they can share the levels with their friends. In this game, players need to use the dash to cross the obstacles with the rhythm-based platform.
It is interesting for players to enjoy and it can bring lots of entertainment for the whole day! Lots of features are waiting for your experience. Come and enjoy it and challenge yourself to improve your skills.

Android

Iphone
Information
User-rating:
4.1 ( 1289 Reviews )
Screenshots: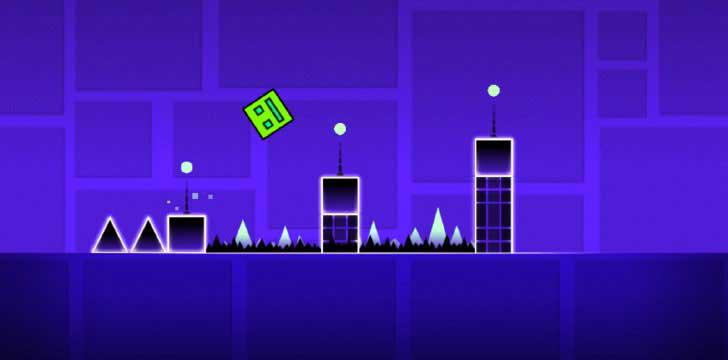 Features
★ Artwork
The artwork is simple and super clean, including the triangles amd the square. Users will find it satisfying to play.
★ Music and SFX
The background music is pretty retro that will give you the feeling of playing a wonderful game. The music and the game sync together well.
★ Story and Originality
There is no story line in Geometry Dash Lite. You have to try hard to avoid all the triangles and get to the finish line.
Geometry Dash Lite is a music-themed action platform game that users need to navigate a square in a very hostile environment. You can make your own levels and some of the levels are really challenging. The background music will make you feel even better during the game.
People also like