Description
Happy Wheels is a physics-based vehicle game where players control an avatar through various challenges of different levels. You can play as an old man in a wheelchair, a pogo stick hooper, or a bicycling father.
Happy Wheels now is free to download in iTunes store. It's created in 2010, by video game designer Jim Bonacci, and published by Total Jerkface / Fancy Force LLC. The game features itself with graphic violence and various content generated by players' actions.

Android

Iphone
Information
User-rating:
4.8 ( 2090 Reviews )
Screenshots: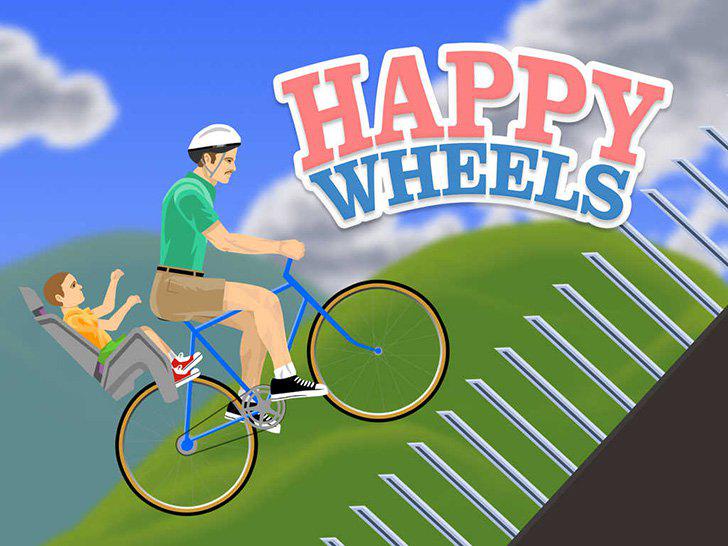 Features
Gameplay
Each level of the game comes with a new challenge for you to tackle, which makes the gameplay always feel fresh and exciting. There are a couple of ways players can choose to avoid or crush this obstacle. Players are given a chance to create their own levels and name their levels.
• bright and cartoony graphics
• 45 challenging levels to have fun
• You can create your own play levels in the editor
• Various obstacles include wrecking balls, spikes, mines, harpoons, and other stuff
• Realistic physics let you immerse in
• Leaderboard support from Game Center
Pros
● A variety of obstacles and solving method in different levels
● Customise controls to optimize gameplay
● Combination of cartoon and dark humor
Cons
● Sometimes hard to keep track of your avatar
● The app may freeze suddenly
● It requires stable internet connection
People also like
Reviews
this is fake stop an uninstall this game

by Unknown

ok faker

not good

by shannon

i don't like that u make it look like the real happy wheels game the one that dantdm plays

its a fake

by Caden

its a fake happy wheels

cool

by kelly

i like it that's all

not right

by Jayme

it is not the right kind of happy wheels that I wanted

Fake

by Raymond

The title and pictures are misleading