Description
Is a third-person multiplayer shooting game, Call of Mini Infinity enables players to use powerful weapons and high technological armor to defend their base from the attack of alien. Meanwhile, they can also team up with their friends to challenge the powerful space bosses. And players will enhance their combat power and surviving ability of their character through this game.
Call of Mini Infinity offers players a fluid and direct action type which will not usually be seen on Android terminals. Meanwhile, the control system is more adaptable to touch screens. Call of Mini Infinity is available on both iOS and Android devices. Download this app to start your protection travel of the planet now!

Android

Iphone
Information
User-rating:
4.8 ( 2147 Reviews )
Screenshots: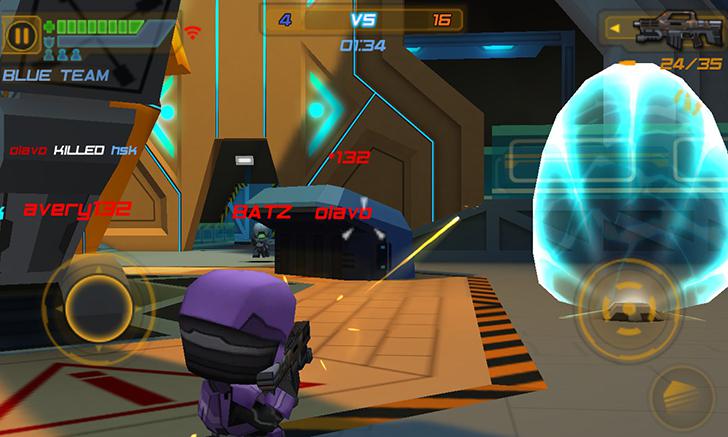 Features
Call of Mini Infinity Features:
◆ Enjoy the thrilling battles.
◆ Use powerful weapons to fight against enemies.
◆ Fluid 3D shooting gameplay.
◆ Gain desirable buffs by upgrading armor.
◆ Learn talents and skills to customize the way you fight others.
◆ Defeat epic bosses through the cooperation with friends.
◆ Challenge various of combat missions.
How to play it?
The player uses both of his or her thumbs to control the soldier on either side of the screen copying a game controller. When the player is moving the soldier on the left side, the right side will be used to aim. It serves as a replacement of having the actual joysticks. The shoot and reload buttons also locate on the right side. There are upgrades later in the game such as turrets and grenades. In addition, Call of Mini Infinity offers responsive controls to make users play well due to the rectangular device.
People also like