Description
Warning: Users can download the app from the links of Google Play and AppStore offered in the following articles.
As the mobile version of Minecraft developed by Mojang AB, the pocket edition of this game was initially created exclusively for the Xperia PLAY on Google Play and later open to other Android platforms on the 7th of October 2011.
The pocket edition of Minecraft presents you the joy of adventuring, collecting, and building right in your hands. Just try a free 30-day trial before purchasing.

Android

Iphone
Information
User-rating:
4.3 ( 2424 Reviews )
Screenshots: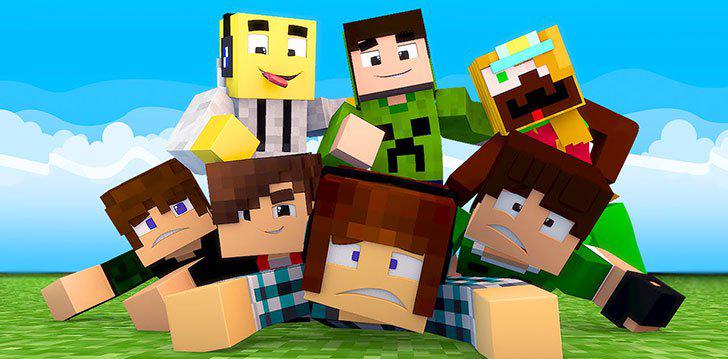 Features
Description and Tips
Here you may explore randomly generated worlds composed of big blocky cubes of dirt, stone, and sand. What makes it attractive is that you can use your imagination and creativity to build fabulous houses and castles in whatever shape you like. In creative mode, there are unlimited resources for you to exploit. In survival mode, you may experience the fun of crafting weapons and armor to fight the dangerous mobs.
The game offers two different modes for users to play. In Survival mode, you must gather, transport, and arrange every single block by hand from an open world with the potential danger of bad guys coming after you after the sun goes down. The extent of danger you are in was proportional to how far from your base you roamed, which also keeps the game super tense and exciting at the right times.
The Creative mode which gives players unlimited resources of Minecraft's items is essentially a digital tub of LEGO. If you want to build something, all you need to do is to tap on the item with no need to dragging.
To Be Improved
➠ The pocket world is too small.
In PC version, you may build as wide and far as you like. But in Pocket, if you head too far towards a direction, you'd probably bump into an invisible wall.
➠ Enemies are weak.
Simply by swinging an easy weapon or running backward, nearly every enemy can be killed.
People also like
Articles
About Minecraft: Pocket Edition