Description
Developed by Hipster Whale, Crossy Road is a mobile action game launched on November 20, 2014. In this game, players have to run as far as possible to cross the roads, rivers and other obstacles.
If players cannot pass these obstacles smoothly without dying, the game will be over. Players need to be clear where is safe to go and how they can pass the obstacles smoothly in advance.

Android

Iphone

Windowsphone
Information
User-rating:
4.9 ( 2041 Reviews )
Screenshots: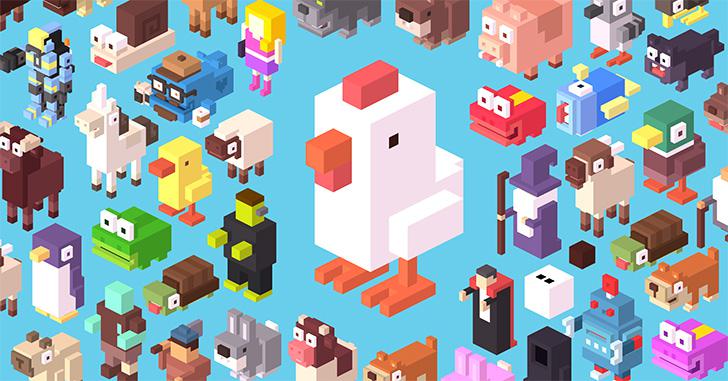 Features
Strategies:
◉ 1. Look ahead in front of you, do not focus on your character.
◉ 2. Tap the screen behind your character in a way that will not affect your view.
◉ 3. Sometimes backtrack and turn around for a better opportunity.
◉ 4. Slide swipe the opposite direction of a particular lane to save time.
◉ 5. Jump instantly after the car or trunk passes to ensure you can have the most time to get to the next lane.
◉ 6. Don't get too obsessed with coins.
◉ 7. Seize the opportunities for sprints to get higher scores.
◉ 8. Pay attention to how the river flows and cross towards a side as quickly as you can.
◉ 9. Discover specific patterns when in crossing sections.
◉ 10. There's no need to spend real money on Crossy Road.
Crossy Road is available on Android, iOS and Windows Phone system. This game can make people calm, and it is suitable for both adults and children. One important element is the coins. Players have chances to earn coins via free gifts. Have fun enjoying the game.
People also like
Reviews
Excellent game to waste a little time

by Unknown

Works on Windows Mobile and Windows Desktop -- Your purchases even transfer from one to the other. Awesome! Plays smoothly on Windows Desktop. Works quite well on Windows Mobile, but sometimes is a little stutter-y. Not sure if this is the WM 10 OS fault or not. (playing on a Lumia 950 -- which has a pretty fast GPU in it.)

One of the Best Mini-Games Ever

by Jerelle

Cross Road is so awesome because it has so many characters and you don't even know what your goal is. Some people say that it is a dumb game, but that's why you play it. This game is one of the best on the Windows Store.