Description
Developed by Electronic Arts, The Sims 4, the latest version of the life simulation game has been the bestselling one since its initial release in 2014. With its excellent features, the Sims 4 has achieved good sales records. As one of the fastest Sims game which can even be played on the lower-end computers, the Sims 4 offers users endless possibilities and fun.
Being the fourth version of the Sims game, it can be available on PC, Mac, and Android systems. Come to download it and enjoy it right now!

Android
Information
User-rating:
4.7 ( 1109 Reviews )
Screenshots: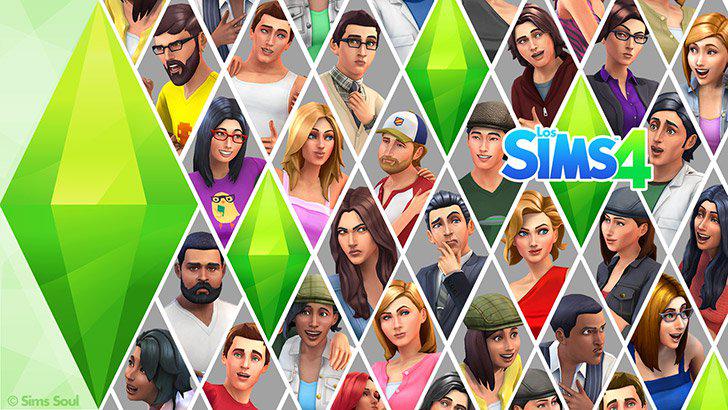 Features
The Sims 4 enables players to create simulated characters with unique personalities and build themselves homes to live in. The Sims has been created smarter than before since their emotions can change according to the environments they are in. The function of multitasking allows the Sims to do different things at one time, such as having a meal when watching TV and take a conversation.
With the Sims 4's building tools, the task of building homes for the Sims will become easier than ever before. Here in this latest version, players can also build the community like clubs, gyms, bars and others. There are also features like rounded decks, easy roof placement, adjustable foundation heights, which will be a great attraction to players.
The Sims 4 offers several packs which are available to purchase separately. Till now, there are three types of expansions: game packs which can add new objects and interactions focused on a particular theme; expansion packs which can add new objects and extensive options; and stuff packs which can add new objects.
Pros
❍ The Sims 4 performs significantly faster than the previous version.
❍ Function of multitask enables players to experience more realistic gameplay.
❍ It has the searchable buy mode catalog.
❍ The Sims 4 provides free monthly updates with new content.
❍ The Semi-open neighborhood offers fast performance for this game.
Cons
❍ The Sims 4 doesn't have the basic features in the previous versions' base games.
❍ The closed world makes some Sims lose their progress when another Sim is visiting another part of the world.
People also like