Description
Warning: Users can download the app from the links of Google Play and AppStore offered in the following articles.
The Sims 3 game was first announced on March 19, 2008, and released an app version to smartphones on October 26, 2010.
As a simulation game, players can experience the joy of creating the one and unique Sim character with specialized appearances and personalities. Players can also command their Sims to explore new locations and meet other Sims. The Sims 3 provides an online community where players can download exclusive content and share the creations to the world.

Android

Iphone
Information
User-rating:
4.6 ( 1739 Reviews )
Screenshots: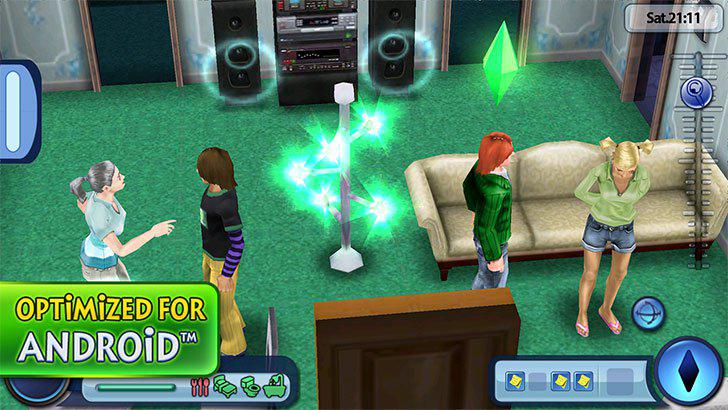 Features
How to Play
◆ Creating your own Sims
Players are given full authority to change the looks, clothes, and personalities of their Sims. For example, there are many options for you to make when it comes to personal traits including evil, paranoid and more.
◆ Controlling Sims
Like the human being, Sims have both basic needs like eating and longtime goals like getting married or becoming a scientist. It's your decision to make whether or not their wishes should be satisfied.
◆ Customizing Everything
Players can customize and download new content from another source site to change their game the way the like. The Sims 3 Store provides new content every week.
◆ Explore new locations
You can send your Sim to the coffee shop for a date with nearby Sim, or to visit neighbors' homes. New kind of activities worlds is available to add to your game directly from the store.
Notice
The app contains advertisements for EA and its partner, also direct links to the Internet.
People also like
Articles
The Sims 3

Register now with that if you want to take full advantage of free downloads and many more community features. Welcome with that if you want to The Sims 3 community.