Description
Warning: Users can download the app from the links of Google Play and AppStore offered in the following articles.
As an open-ended third-person view game, Goat Simulator allows the player controls a goat freely. Goat Simulator uses latest goat simulation technology, bringing next-gen goat simulation to you. Players are free to explore the world by jumping, running, bashing things and licking objects in a suburban setting.

Android

Iphone
Information
User-rating:
4.9 ( 1089 Reviews )
Screenshots: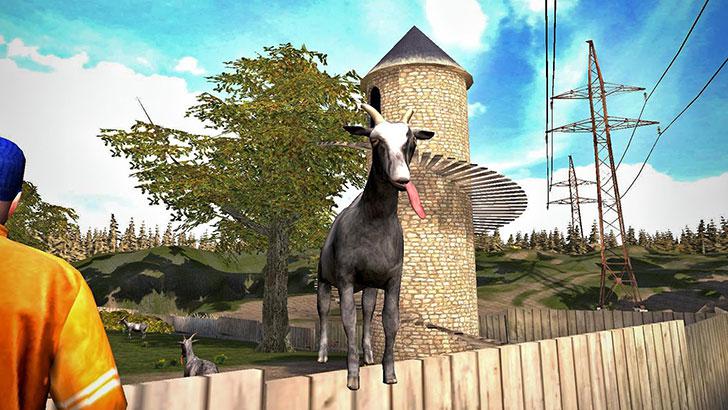 Features
Things to put first
Goat Simulator is an entirely stupid game; please don't expect too much. To be honest, it's probably better to spend your money on something more meaningful, such as a hula hoop, a box of chocolates, or maybe pool your money together and buy a real goat.
For new players
Goat Simulator is all about making as much destruction as you possibly could as a goat. It has long been compared to an old-school skating game, except in this time you're a goat, and instead of doing tricks, you will wreck stuff. You destroy things with unique, crazy tyle, such as doing a backflip while headbutting a bucket through a window. Or you can just give Steam Workshop a spin and create your own goats, missions, levels, and more! Not a single thing is called a limit in this game.
Features
• You can be a goat
• Get points for wrecking stuff in creative fashion
• Millions of bugs! We're only eliminating the crash-bugs, but it's hilarious, and we plan to keep it.
• In-game physics that will bug out all the time
• Look at that goat's neck seriously
• The last one, You can be a goat
What's new
* If you are stuck on content downloader, try deleting the Goat Simulator Data in settings or just reinstall the game.
* Removed the patch file that forced players to download a file every time they opened the game. If you encounter that issue again, follow our instructions above.
* Solved a critical issue with some players being stuck in ragdoll mode.
People also like
Articles
Goat Simulator Apk

The Original Goat Simulator! Be a goat!. Download Goat Simulator apk 1.4.19 for Android.