Description
Provided by Crowdstar Inc, Design Home is an ideal game for those who like to decorate their home. The goal of this game is to decorate the room as beautiful as possible by buying some new pieces of furniture based on your needs. Play Design Home if the home decorating fevered you.
In Design Home, you can show your creativity for the unique design style through using the high-end brands of furniture. Moreover, you can discover and vote on the design created by other players. Or even you can win the in-game prizes for the best designs. It will be interesting for you to share your design ideas with different people! Download Design Home for fun on your iOS or Android systems.

Android

Iphone
Information
User-rating:
4.7 ( 1208 Reviews )
Screenshots: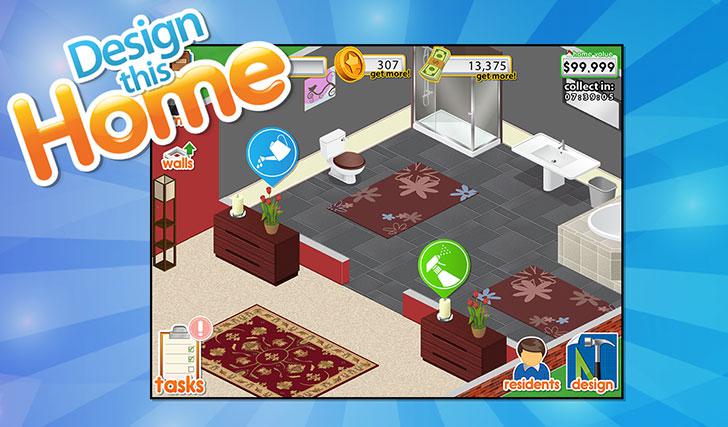 Features
Tips & Strategies
Starting Out
❤ Take advantage of everything including the optional items when decorating your room. You need to pay for the items that you pass on. Therefore, the best method to start the design is to use as many free options as possible.
❤ Please make sure that you will use the item purchased frequently. Just pick the items which can be reused on decorating your room since you also don't like to leave the items that you have spent lots of money on unused in your inventory.
❤ You can get rewards every day you log in. You need to study this app deeply to get the freebies in your way as Design Home isn't very generous.
Design Challenges
❤ The Design challenge mainly comes from its set of objectives for each room. What you need to notice is that make sure to match the right objectives with the particular theme first before you deal with the optional stuff.
❤ Keeping the room with the style of minimalist look is vital for the home design since less is more. Therefore, it is no need to place the furniture everywhere in the room.
❤ Keep in mind that stick to the theme that you've chosen. People won't vote for the messed designs if you put something not related to the subject. As we all know that the voting is based on the whim of the voters.
❤ Sometimes you will need to buy the items that you won't particularly like to fulfill the design requirements. Don't hesitate. Use the items that you may not like because you will provide people a more cohesive look with the item efficiently used.
The 'Opposition'
❤ Learn from others of their best home designs. They've earned the prize by providing some great creations and designs. Take a look at their designs and see whether there are any trends or ideas you can use for reference.
❤ Voting for other players will be vital for you since you will get three keys every five votes you make. With 25 keys you can submit a design of yours. Thus it is important for you to gain keys by voting. Plus, you can get ideas checking out others' designs.
People also like