Description
Choices: Stories You Play, presented by Pixelberry, is the latest simulation game which introduces immersive visual stories where people can fall in love, solve crimes and embark on epic fantasy adventures and users themselves can control what happens next.
This game is currently available on devices of iOS, Windows, and Android for free. You can decide whether to make the in-app purchases or not.

Android

Iphone
Information
User-rating:
4.5 ( 2022 Reviews )
Screenshots: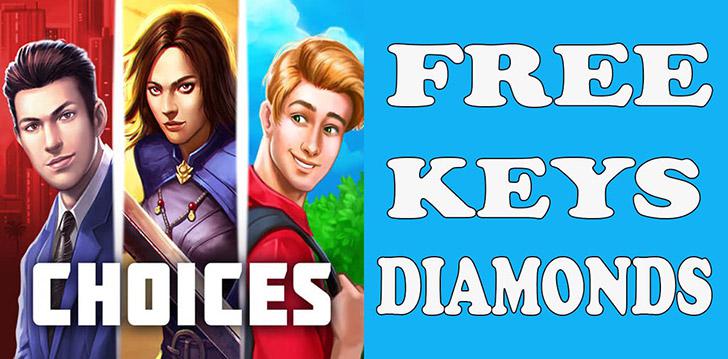 Features
Current stories introduction
THE FRESHMAN, BOOK 1.
Part one mainly happened in the Hartfeld University where you could make friends and even may find your true love here. Do you like to date with bookish James, party girl Kaitlyn and football hero Chris all at once?
● Impress them with fashion forward outfits by dressing in beauty.
● Go on with the elegant and romantic Winter Formal on a special date.
● Work together with new friends to tackle freshman adventures.
THE CROWN & THE FLAME, BOOK 1.
The enemies make a theft in your kingdom this time. It's time to raise an army to defend the enemies and reclaim your crown.
● You need to build your army by forming alliances.
● Make unique weapons and choose elegant ball gowns and powerful armor.
● Defeat the enemies together with the army in an epic battle!
MOST WANTED, BOOK 1.
It has been a heated topic that a no-nonsense Texas Marshal and a Hollywood detective are working together to stop the derange hitman. Are you smart enough to catch the killer?
● You can play the role as Detective Dave Reyes and U.S. Marshal Sam Massey.
● Experience the scenes of investigating a mystery with twists.
● Find evidence at the crime scenes to stop killer before he commits another crime.
About Pixelberry
Pixelberry, the creator of Choices: Stories You Play, is a company which has created some successful games, like the High School Story and Hollywood U. Both games mentioned have hit the Top 25 and have become the inspirations for other companies. Pixelberry has become an excellent team with a dozen of the most experienced game writer in the industry.
People also like
Articles
About Choices: Stories You Play