Description
HBO GO is a free streaming service app which enables people to subscribe to HBO getting access to every season of those unforgettable original series, such as Games of Thrones, Big Little Lies and more one hour after the live broadcast in America. Furthermore, people can enjoy the latest hit shows before most streaming services. With HBO GO, users will also get news, talk shows or even the special events except for the updates of new movies and TV series every week.
You can use your computer, phone or tablet to enjoy your favorite shows on HBO GO. However, HBO GO, developed by Home Box Office, Inc. is only available on both iOS and Android devices only in the US or some territories in US.

Android

Iphone
Information
User-rating:
4.6 ( 1760 Reviews )
Screenshots: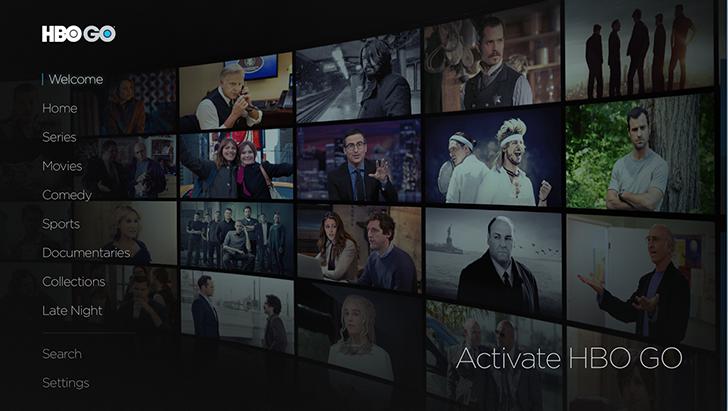 Features
HBO GO & HBO Now
Content
New releases including films, television series, and comedy will be available no matter you opt for HBO GO or HBO Now. Both devices can reach what you want at the same time, which will be 1 hour later than the live show.
Price
It cost users $15 per month to subscribe to HBO Now. However, HBO GO will be free with the HBO subscription, which means one must have HBO NOW if they want to use HBO GO.
Devices
Released in March 2015, HBO Now was bound to Apple and was only available on devices like iPhones, iPad, and Apple TV. Till the expiration of the binding with Apple, both HBO GO and HBO Now are accessible on multiple platforms including Android, iOS devices and some other platforms like Smart TVs, Windows, Xbox 360, etc.
Restrictions
HBO GO is the one which is more complicated when it comes to their restrictions. Firstly, you need to authenticate the service through a cable to use HBO GO on a compatible device. HBO Now doesn't need the authentication though it allows limitless devices per account.
Which one is better?
Which one stands out to be the top one in the battle between HBO GO and HBO Now? It all depends on you. Both services have their benefits and drawbacks. However, nothing will make one surpass another. Audience users determine which one will be the better option: the core cutter or cable subscriber.
HBO GO will be most suitable for people who have subscribed to HBO since you can use HBO GO technically due to the subscription.
For those who choose to eschew traditional cable subscriptions to Hulu, Amazon Prime, Netflix will take HBO Now as their prior option.
People also like