Description
Developed by Valve Corporation, Steam is a software distribution platform which enables video game developers to upload their games to Valve, which can be downloaded by users for free. Those games can be updated with bug fixes and new additions automatically once users have downloaded them.
There will be a sizable library which allows users to download games and supports gaming and streaming functionally. Steam also gives users access to the custom recommendation system according to the daily genre downloads. Steam is available on both iOS and Android systems.

Android

Iphone
Information
User-rating:
4.9 ( 2113 Reviews )
Screenshots: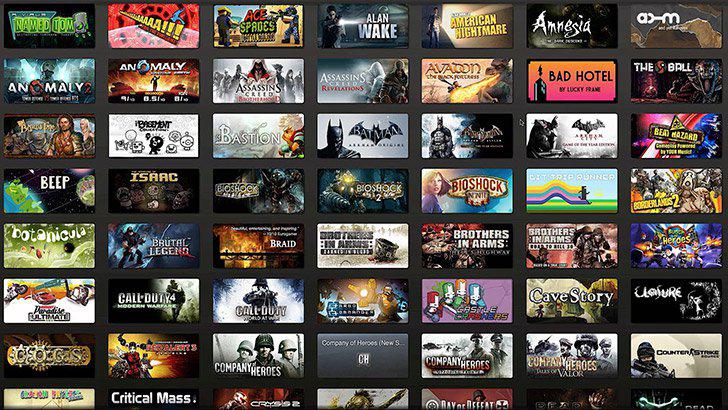 Features
Steam Features:
● Have a chat with your friends on Steam
● Steam Guard Mobile Authenticator will make your account secure
● With the favorite groups and games, you can keep up with the latest news
● Enjoy the posts and screenshots of your friends and also the great content from the Steam community
● Download and install games to your computer at home remotely
● The Trade and Market Confirmations will make your account safe
You can take part in the Steam Community wherever you are with the Steam app. Browse user profiles and community groups freely. Meanwhile, you can also keep up with the latest news of games.
People also like
Reviews
Great! by Grigoris

Re-install the App and will crash no more! Great app!

by Forrest

GabeN bestowed this app upon WP the day after the trade lock had been lifted from the unofficial one. Remember kids, Steam doesn't want you to trade! Uninstalled the unofficial steam auth app before logging into this one so had to go through PC to remove the old. The unofficial gave me a bad recovery code, thank GabeN for email verification.

Finally! by Jeremy

(Constantly signing me out. Please add a option to stay logged in.) Good to see this app finally. It is off to a good start and it is much better than nothing. Hopefully Valve continues to update it. Push notifications for the messages is a must along with notification in app replies to subscribed threads and so on. Please keep adding features and you have a 5 Star app.

by Иван

После обновления начало вылетать сразу после входа в приложение. Нажмите "да" чтобы разработчики увидели