Description
Developed by Popcorn-time.se, Popcorn Time is an app which offers users a comfortable way to watch TV series and movies online. Users can play hundreds of episodes from TV series and movies directly on Android device without downloading them. Popcorn-time has an elegant and intuitive interface. It will be easy for users to get the latest release on the first screen of the app and they can also get to the selection of series with just a tap.
Popcorn Time is of great use for tablets or Android devices which allow users to watch on television. Download Popcorn Time and try it now for free.

Android
Information
User-rating:
4.8 ( 1460 Reviews )
Screenshots: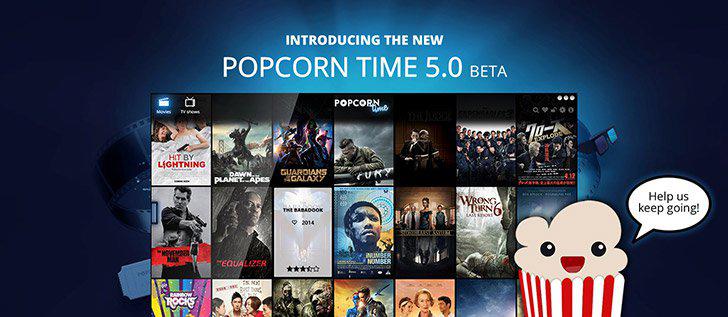 Features
Main Features:
1. Great Movies
Popcorn Time which can get the best torrents from the most important sites will offer great sources of movies and TV series.
2. Awesome Catalogue
Popcorn Time will give you a selection of great movies or series once they are out there.
3. No Restrictions
You can watch the TV shows and movies whenever you want. What you need to get to use Popcorn Time is the internet connection.
4. Best Quality
Users can enjoy movies and TV shows instantly in HD 720p or 1080p with subtitles.
5. Saving Time
Users don't need to wait for the downloading because Popcorn Time will play your favorite movies and series for you.
How it works:
1. Open PT & Select a movie or TV show.
2. Choose HD & Subtitles.
3. Click play & Enjoy!
People also like