Description
STARZ is a leading entertainment and media app which offers users access to many movies and shows and enjoy them offline anywhere, anytime. Starz with the ultimate fan experience can be downloaded on both iOS and Android devices for free.
If you have subscribed this app, you can enjoy it for free for the first 7 days, and you need to pay ¥8.99 per month after the trial period, or you can cancel it if you like. However, users should notice that the Starz online services are only available to those participating partners in the US and the US territories where there is an available high-speed broadband connection.

Android

Iphone
Information
User-rating:
4.9 ( 1765 Reviews )
Screenshots: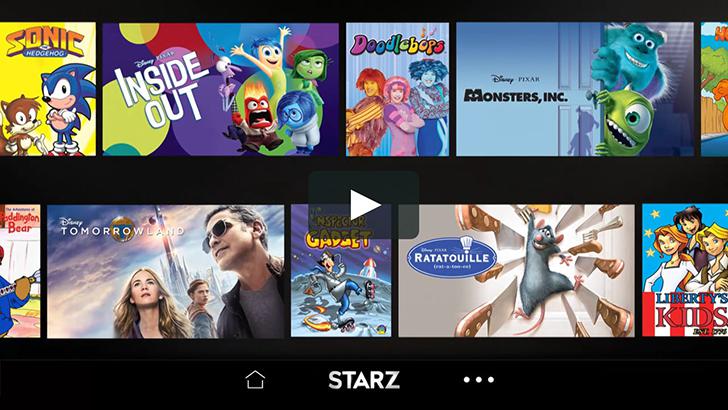 Features
Features of Starz:
◆ With STARZ, users can download the original series, movies, and shows for free.
◆ Enjoy the shows when you are leaving for a flight and watch whatever you like offline anywhere.
◆ Going somewhere without WiFi? Don't worry. Download the shows you like ahead of time and enjoy them at your leisure.
◆ Every week there will be updating of new movies and original shows which give users broad options.
◆ Starz includes a variety genre for different occasion, like drama, comedy, western, family, action, adventure and more else.
Ready to get STARZ?
1. Download the app of Starz quickly.
2. Start the free trial in the first 7 days, and you can cancel it whenever you want.
3. You can create your profile on Starz app and stream the videos you like from the Android devices to the web at starz.com.
4. Enjoy the flow of multiple movies and shows just with $8.99 per month after the free trial.
People also like